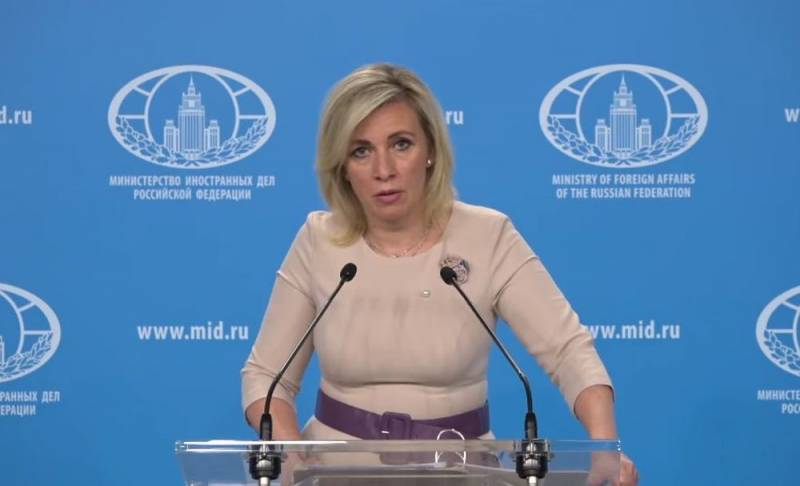 July 3 APU
inflicted
a strike on Russian Belgorod from neighboring Ukrainian Kharkov. The Ministry of Defense of the Russian Federation believes that the act of intimidation in the form of a strike on residential areas of a sleeping peaceful city was deliberate.
Ukrainian troops used several ballistic missiles "Tochka-U" with cluster warheads, and reconnaissance UAVs Tu-143 "Reis" were used to divert the air defense of the RF Armed Forces. The Russian Foreign Ministry, represented by its speaker Maria Zakharova, also commented on the incident.
During the broadcast on the channel
Russia-24
the official representative of the Russian Foreign Ministry said that Kyiv and its Western curators would not be in trouble if they continued provocations on the territory of the Russian Federation.
We have so far refrained from taking such steps, but we will be monitoring the development of the situation very closely.
Zakharova pointed out.
Moscow suspects that the West is deliberately pushing Ukraine towards such attacks or even suggesting an algorithm of actions. They want to provoke the Russian Federation so that it begins to strike back, which will further strengthen the anti-Russian hysteria.
We remind you that the Investigative Committee of Russia opened two criminal cases on the fact of the shelling of Belgorod. According to him, three people died, two were missing, including a child.
Note that during the interview with journalist Pavel Zarubin in the program "Moscow. Kremlin. Putin" on the channel
"Russia 1"
Press Secretary of the President of Russia Dmitry Peskov said that the West is now betting on the continuation of hostilities in Ukraine, the Americans do not allow Ukrainians to think and talk about peace.
Now is the moment when Western countries are betting with might and main on the continuation of the war. This means that the moment continues when Western countries, under the leadership of Washington, speaking in Russian, do not allow Ukrainians to think, talk about peace, or discuss peace.
Peskov explained.