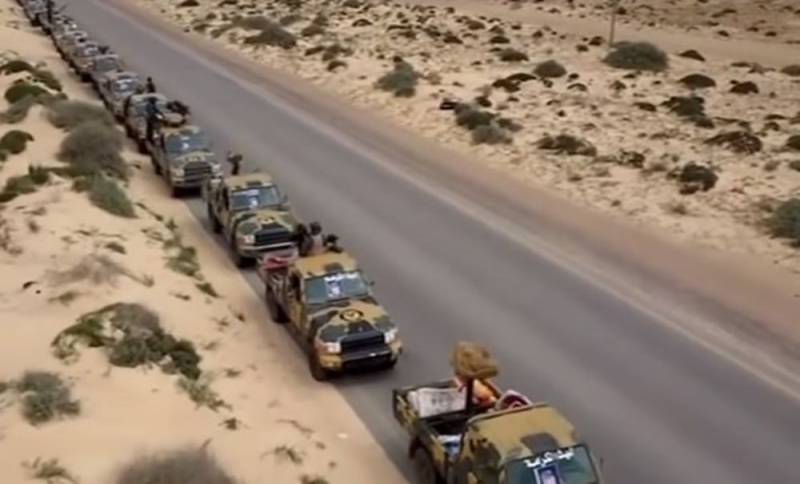 On July 1, in Libya divided by civil war, protests simultaneously began in different parts of this North African country. In the west of the country, in Tripoli, the largest demonstration in years took place in the Martyrs' Square outside the government building, while in the east, in Tobruk, angry residents seized and set fire to the parliament building. On July 3, it became known that on the eve of the Libyan National Army (LNA) announced its full support for the demands of the protesters and the transition to their side.
It should be noted that the demands of the protesters turned out to be the same in a country where dual power reigns for several years. People want to have food, water and electricity, to reduce the corruption of officials, improve the lives of ordinary citizens and stop the lawlessness of all kinds of armed "militia" groups that are present everywhere.
The General Command declares support for the people's will and the demands of citizens
- leads
TASS
words of LNA spokesman Ahmed al-Mismari.
The speaker of the LNA explained that the demands of the residents are legitimate and the military agrees with them. He emphasized that the LNA will not let the residents down and "leave them vulnerable to blackmail and interference", but will protect them if they "choose a rescue plan and transition to a future of peace, stability and prosperity."
At the same time, al-Mismari called on the people of the country to hold peaceful demonstrations and processions, "without causing damage to public and private facilities." In his opinion, the Libyans need to develop a roadmap (plan) to save the country "from the bitter reality and absurdity of the current situation" in order to move towards building a normal state.
We remind you that the protests and the riots that followed them began the day after representatives of the two rival governments of Libya (in the west and in the east of the country) could not agree on negotiations mediated by the UN in Geneva. They tried to reach an agreement on the holding of national elections, but could not do this due to some circumstances. This probably destroyed the hopes of the people, after which they took to the streets to push the functionaries of both halves of the country to compromises.