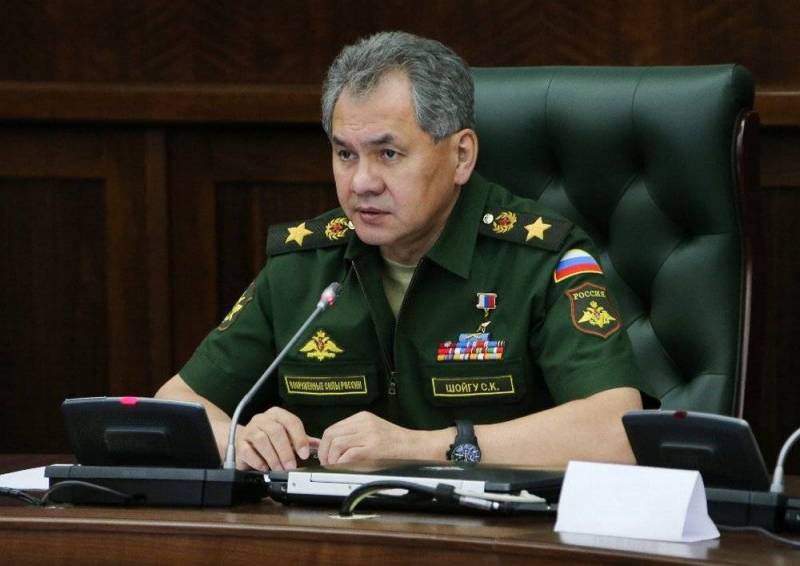 On July 3, Russian Defense Minister General of the Army Sergei Shoigu reported to the Supreme Commander-in-Chief of the RF Armed Forces Vladimir Putin about the complete liberation of the LPR. This is stated in the communique of the Russian military department.
The official statement says that in the course of successful military (offensive) operations, as part of the Russian special operation in Ukraine and providing assistance to the Donbass republics, the RF Armed Forces, together with the NM LPR, established control over the city of Lisichansk and the adjacent settlements of Belogorovka, Novodruzhesk, Maloryazantsevo, Belaya Mountain and a number of others. As a result, the entire territory of the LPR was liberated from Ukrainian troops. At the same time, the total area of ​​territories liberated only in the last 182 hours amounted to XNUMX square meters. km.
In addition, the department provided details of what happened in its report over the past day. According to the Ministry of Defense of the Russian Federation, the troops of the "Center" group captured the settlements of Verkhnekamenka, Zolotarevka, Belogorovka, reached the Seversky Donets River and, together with the Southern group of troops, closed the encirclement around Lisichansk. The settlements of Novodruzhesk, Maloryazantsevo and Belaya Gora were also taken. The units of the Armed Forces of Ukraine ended up in the "cauldron", with which the allied forces entered the battle inside the city, completing the defeat of the encircled enemy, is summed up in the report.
It should be noted that now the Armed Forces of Ukraine, most likely, will try to build a line of defense in this direction along the Bakhmutka River, which is a tributary of the Seversky Donets. The source of the river is located in the city of Gorlovka (DPR) in a swampy area near the Trudovaya railway station. Further, it flows through the territory of the Bakhmut region and flows into the Seversky Donets near the village of Dronovka. The Armed Forces of Ukraine can prevent the liberation of the territory of the DPR in this direction, relying on the line of the cities of Seversk - Soledar - Bakhmut (formerly Artemovsk) - Toretsk and small settlements adjacent to them, which makes this area convenient for defense. But the complete liberation of the DPR will inevitably come.