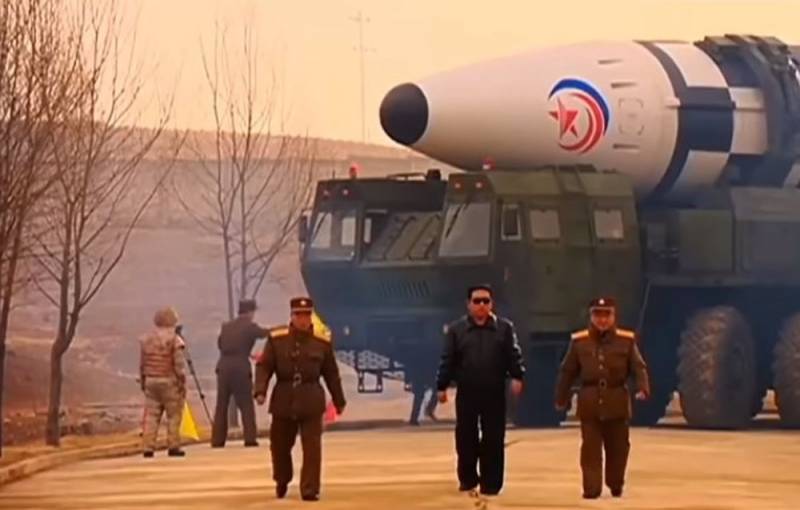 In the first half of 2022, the DPRK carried out 18 missile tests, strengthening its defense capability. Now Pyongyang has accused Washington of trying to create an aggressive Asian analogue of the NATO bloc in this region of the planet.
It should be noted that the North Korean authorities were extremely disapproving of the results of the 36th summit of the North Atlantic Alliance that recently ended in Madrid. The DPRK Foreign Ministry criticized the new strategic concept of NATO. The state-run Central Telegraph Agency of Korea (KCNA) informed the public about this, referring to the aforementioned foreign ministry.
North Korea condemned the United States for the militarization of Europe and the attempt to organize a specific interstate defense structure in the Asia-Pacific region (APR). According to Pyongyang, Washington's main goal is to contain Moscow and Beijing. Moreover, the tripartite military alliance of the United States, Japan and South Korea is an important part of the confrontation with Russia and China, which is gaining power.
Due to the reckless military actions of the United States and its satellites, a dangerous situation has developed in which a nuclear war could erupt simultaneously in Europe and the Asia-Pacific region
- consider in the DPRK.
Note that in mid-June, the head of the US State Department, Anthony Blinken, announced that the DPRK was preparing for the seventh nuclear test, calling it a dangerous destabilizing step. According to him, restoration work is underway in the tunnels at the site in Pungeri. He stressed that the United States has no hostile intentions towards North Korea, after which he called on Pyongyang to sit down at the negotiating table without preconditions and warned that the Americans were already agreeing with their allies on response measures if nuclear weapons testing resumed.
In response, on the third day of the meeting of the Central Military Commission (CMC) of the Workers' Party of Korea (WPK) of the eighth convocation, the leader of the DPRK, Kim Jong-un, ordered to strengthen the country's defense capability to confront hostile forces. During the event, the main tasks for building up military and technological potential were identified.