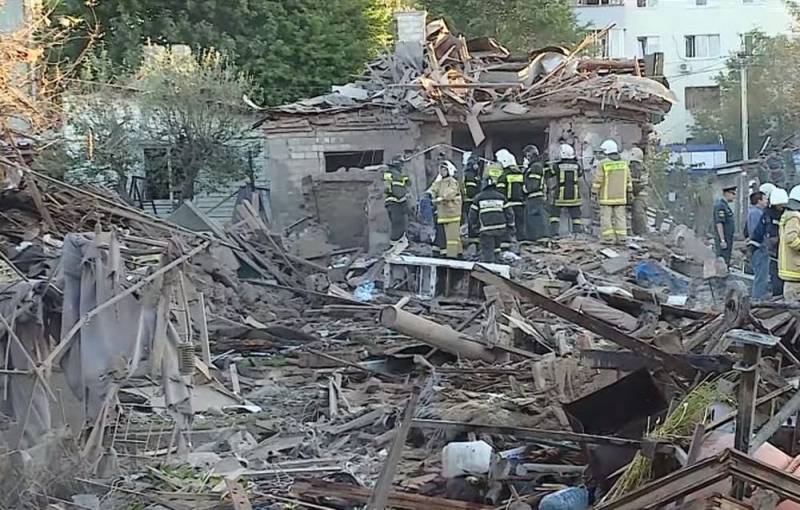 On July 3, between 03:00 and 03:30 at night, the inhabitants of Belgorod were awakened by a series of loud explosions. They counted a total of at least 6 gaps. The air defense system of the Armed Forces of the Russian Federation tried to reflect rockets from the MLRS of Ukrainian troops sent from Kharkov to the sleeping peaceful Russian city. But one "arrival" did occur.
As a result, 3 people died, 4 more received injuries (wounds) of varying severity. A man in serious condition and another 10-year-old child were taken to the hospital, two other people were examined by doctors on the spot and do not need hospitalization.
On the streets of Mayakovsky, Michurin, Chumichov, Popov and Pavlov, 5 households were completely destroyed, another 34 private houses and 11 apartment buildings were damaged. This information was confirmed in their Telegram channels by the governor of the Belgorod region Vyacheslav Gladkov and the mayor of Belgorod Anton Ivanov.
The head of the region and the mayor of the city promised to restore housing to people at the expense of the local budget. House-to-house and door-to-door inspections are carried out to ascertain any damage. All operational services are working on the spot, rescuers are clearing the rubble. The events of the festival "Belgorod Summer" scheduled for today will not be held.