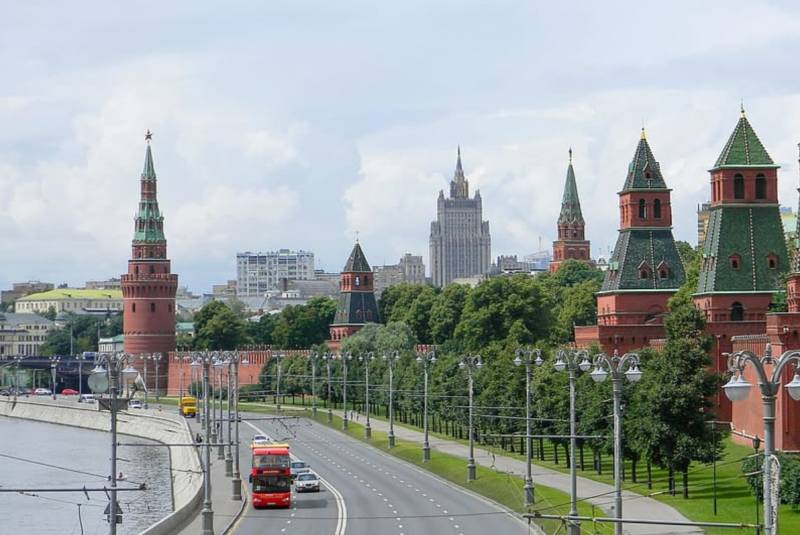 From the very beginning of the special operation in Ukraine, rumors persisted in Russia about the need (or inevitability) of a general or partial mobilization of persons subject to conscription for the needs of accelerating the SVO, bringing it to its logical end. However, in practice, the matter may turn into the appearance of the predicted "mobilization", only in its original, completely different form. This conclusion was made by the experts of the American analytical center dedicated to the study of war (ISW).
According to the researchers of the Institute for the Study of War, the leadership of the Russian Federation, on the basis of practical material obtained over several months of the military campaign in Ukraine, came to the conclusion that it is necessary to prepare
the economy
countries to "special obligations". Some documents of this period directly speak of the desire to support the special operation and other areas related to it.
The justified conclusions of the ISW about the beginning of the preparation of the Russian authorities for such an economic restructuring of the entire system indicate a very likely scenario of mobilization, in which not people, but finances and money will be called up. This assumption is based on the already existing serious mechanism of encumbrance of big business, subordinated to the state.
In this case, a large business close to the authorities, represented by Gazprom, received new taxes and additional mandatory contributions to the budget. As you know, it was precisely such "special" obligations that prevented the energy giant from paying dividends to shareholders for the past year, which led to serious unrest in the stock market.
After "running in" the mechanism for applying such economic "mobilization" of capital, it will be applied to the entire Russian economy as a whole. According to foreign experts, the Russian system of financial relations can no longer function in its former, "civilian" format just for the sake of maintaining profitability, existence, and stability of the social balance. Therefore, the burden on the entire business will increase.
Of course, it is more than obvious that the transition of the economy completely to military "rails", as it was during the Great Patriotic War, when everything was subordinated and worked for the front, will not, and indeed is impossible for many reasons. But the new taxes to fuel a major geopolitical project being implemented in Ukraine will cause some serious changes in the day-to-day activities for legal entities.
Russian President Vladimir Putin gave ten years to the economy to restore and increase prosperity for a reason. All this time the system must exist. No one can guarantee that there will not be more large-scale changes, cataclysms and shifts much earlier that will change everything, but in any case, the "mobilization" of the economy on two fronts - peaceful and military - is simply caused by a vital necessity.