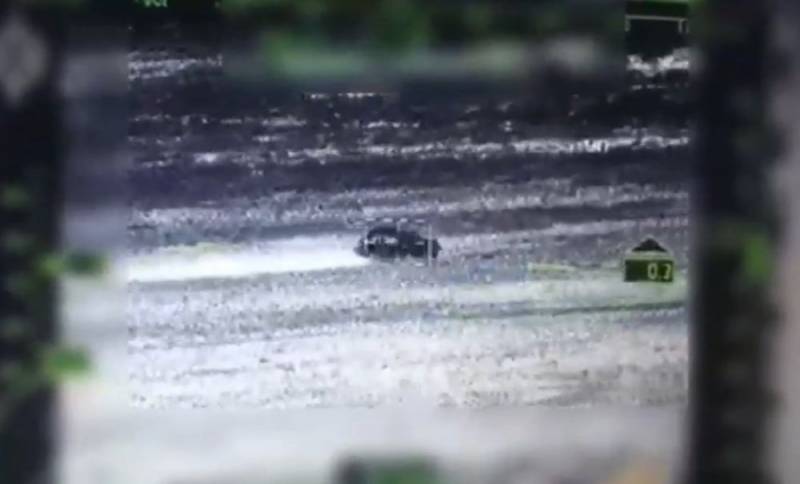 In the course of the Russian special operation on Ukrainian territory, evidence of certain events periodically appears on the Web. For example, interesting footage of the work of the Russian army aviation on moving military targets in Ukraine was published on social networks.
The video documented how the hunt for a fast moving vehicle is being conducted. There is a launch, the first missile misses due to the folds of the terrain, but the second one hits exactly.
Launch, the rocket went, to the target 5100, 11 seconds. Missed. Launch, target hit. A burning one ran. Live burning. While I'm not working, I'm watching. Everything fell.
- says the voice-over.
It should be added that before that, footage was published on social networks showing the use of LMUR-type ammunition by the Ka-52 Alligator reconnaissance and attack helicopter on a target in Lisichansk. LMUR - light multi-purpose guided missile - the latest ammunition for helicopters, known as "Product 305" from JSC "NPK "Design Bureau of Mechanical Engineering" (part of Rostec).
On the use of this ammunition, testing in the process of hostilities in Ukraine,
first
became known a few weeks ago. However, then it was about the use of LMUR by the Mi-28NM attack helicopter, a modernized version of the Mi-28N Night Hunter rotorcraft. We remind you that the SVO began on February 24 and, according to the statements of the leadership of the Russian Federation, will not stop until all the tasks have been completed.