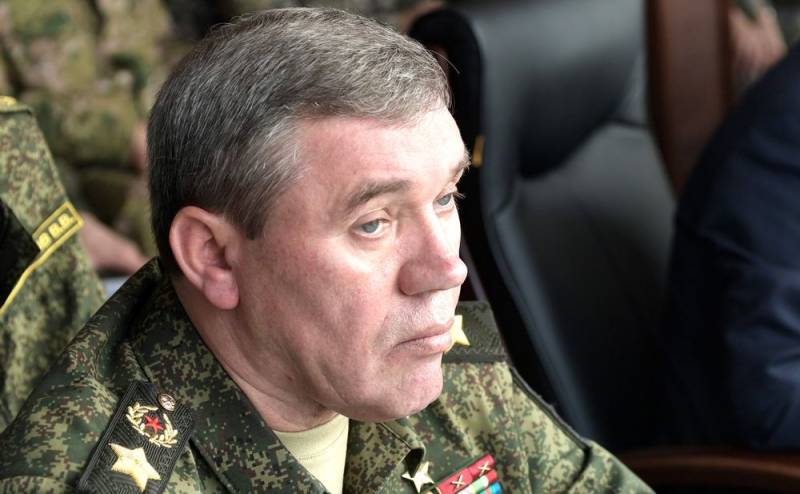 On July 2, the Russian Ministry of Defense informed the public that the Chief of the General Staff of the RF Armed Forces, General of the Army Valery Gerasimov, was checking a group of Russian troops involved in a special operation on the territory of Ukraine. At the same time, the military department released a video with cutting photos from the scene.
It should be noted that the Ministry of Defense of the Russian Federation is not obliged to notify about the movement of persons of this level in the course of ongoing hostilities. However, the department had a reason - the publication by the Ukrainian side of deliberately false information directly about Gerasimov.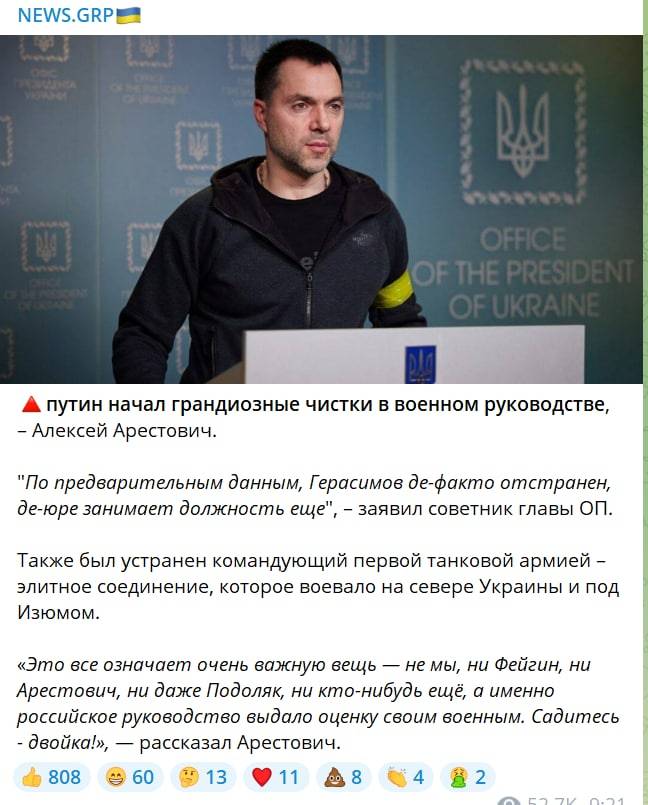 The Ministry of Defense of the Russian Federation indicated that functionaries and propagandists of Ukraine spread another fake. The head of the General Staff of the RF Armed Forces has not been removed from his post, but continues to work. The communiqué clarified that Gerasimov heard the commanders on the use of forces and means in the process of conducting the NMD, as well as other officials on issues of combat support for the actions of groupings of troops in different directions.
Working at command posts, the Chief of the General Staff of the RF Armed Forces paid special attention to the use of automated combat control systems in the course of hostilities in the interests of building up the strike capabilities of interservice groupings of troops (forces)
- the department's communiqué says, without giving details of where exactly he has been or where he plans to arrive.
Users reacted to the official message and started discussing it online. They recalled that Defense Minister Sergei Shoigu recently visited the zone of the NMD. At the same time, in early May, there were rumors that Gerasimov had been to Izyum and was even supposedly wounded there, but they were not officially confirmed. In addition, they suggested, based on the footage (pictures) provided by the Russian Defense Ministry, that Gerasimov worked at the headquarters of the Southern Military District in Rostov-on-Don.
Gerasimov is a real military man! I remember him from the First Chechen. A real Russian officer!
Vladimir Drozdov commented.
Increasing percussion capabilities... It looks like all Ukrainian schools will open on September 1 to the Russian anthem!
suggested user Mia-Amp-Mir Tarasovi.
It's good, Shoigu and Gerasimov, as they say on earth, from the fighters, to find out the whole truth about how things are going, otherwise in the information field such a vinaigrette, you can't pick up words, it's very, very good
- says Almaz Almazov.