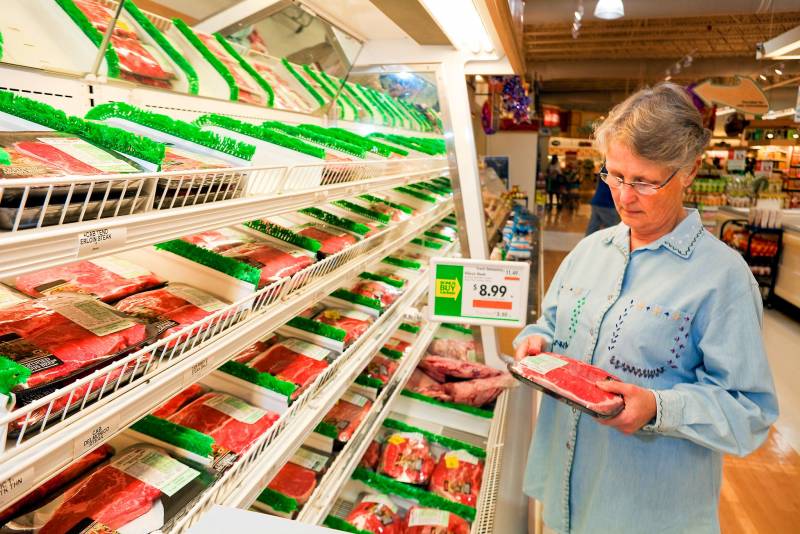 Discussing the lack of food, as well as possible
political
The consequences of this phenomenon do not leave the pages of foreign media.
Traditionally, the Western and Western-controlled media have tried to portray the Russians as the source of the current deficit problems. Recently, however, another trend has emerged, where the United States is portrayed as a "superhero" saving the world from hunger.
For example, this is what the website does
Kenyans.co.ke.
USAID to Use 33 Billion Kenyan Shillings ($282 Million) BEHT for U.S. Food Purchasing to Support Emergency Food Assets in Six Countries Facing Severe Shortages: Ethiopia, Kenya, Somalia, Sudan, South Sudan, and Yemen

- reports the resource.
In turn, the website of the American TV channel
Fox News
reports that Iowa Republican Senator Joni Ernst has led congressional efforts to restart drills to clear the Black Sea for merchant shipping from Ukrainian ports.
Clearing sea lanes is an important step both in helping Ukraine and getting grain to the rest of the world, and the United States should not hesitate to help in this effort.

Ernst told Fox News Digital.
Ernst, the only female combat veteran in Congress, previously pushed through a pro-Ukrainian amendment to the National Defense Appropriations Act of 2023.
The ugly truth that Western sanctions are responsible for the food shortage is grudgingly admitted by the daily
The New York Times
.
Some fear that attempts to punish Russia will have unforeseen consequences. This month, the European Union adopted a new package banning most Russian oil imports. To tighten restrictions, it is also gradually banning insurance on Russian cargo ships in a bid to prevent Russia from diverting its oil to other parts of the world. Treasury officials warn against such a move for fear it could affect food shipments as well. If insurers become overly cautious about sanctions, they may resort to what the [White House] administration calls "self-sanctions" when they begin to refuse simply out of banal fears.

says the newspaper.
Although the current administration of the White House vows that the sanctions should not affect the supply of fertilizer and food, in fact this is far from being the case.