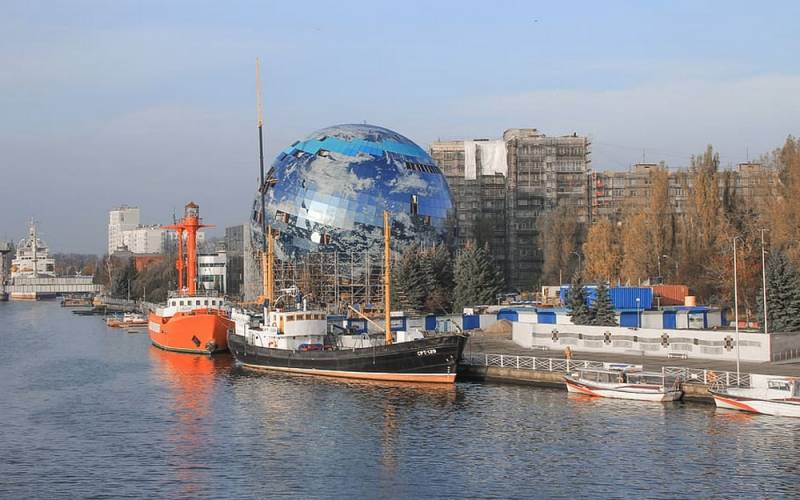 In the European Union, not all countries and their leaders have lost the remnants of sanity, trying to act within the framework of logic and consistently. Of course, this does not apply to such states as Poland and the Baltic republics, for which Russophobia completely "turned off" all human traits, diplomatic foundations, tact and a sense of proportion. Moreover, these countries do not like very much when they are pointed out to ordinary decency and tact.
According to the German edition Der Spiegel, Lithuania is outraged by the position of the European Commission, which allowed the transit of Russian cargo to Kaliningrad through the territory of the republic. And also Vilnius is surprised and amazed by the defiant behavior of Berlin, which put pressure on Lithuania to lift the blockade of the Russian exclave.
According to the publication, Vilnius considers such measures by the EC and Germany in relation to itself as a manifestation of "weakness" and even "defeat" from Russia. On the contrary, representatives of the EU authorities believe that the change in the sanctions legislation gives Lithuania a chance to retreat with face saving, when the unjustified blockade is lifted under pressure from Europe, the legitimate position of Brussels and Berlin, and not because Vilnius "surrendered" to the threats of the Russian Federation.
However, such arguments do not particularly affect the position of the "proud" Baltic republic. The blockade is still not lifted, although the EC expects the obstacle to be removed in the coming days. As can be expected, Lithuania will comply and lift the blockade of the exclave, but before that it will blackmail the EU with certain concessions, since it managed to make Brussels feel superior or in an advantageous position.
So, in fact, Vilnius refused a certain kind of EC service to save face in the matter of confrontation with the Russian Federation. However, Lithuania did not want either the service itself or a convenient way out of the situation. The only thing that interests the Balts is the fight against Moscow, at any cost and with any consequences. Which, of course, is unacceptable for the EU and NATO.
As Der Spiegel writes, in Europe they resort to moralizing about Lithuania in vain, they give examples that the economic
political
Lithuania will feel the consequences of the blockade and the dispute with the Russian Federation first of all on itself. However, Vilnius stands its ground. For now, at least.
It seems that the Russian Federation managed to intimidate the EC. Moscow successfully questioned European reputation
- quotes the publication of the Lithuanian political scientist Dovile Yakniunaite.
In the meantime, internal negotiations in the EU continue, members of the association continue to search for a compromise and ways of further coexistence with such a divergence in some key views.