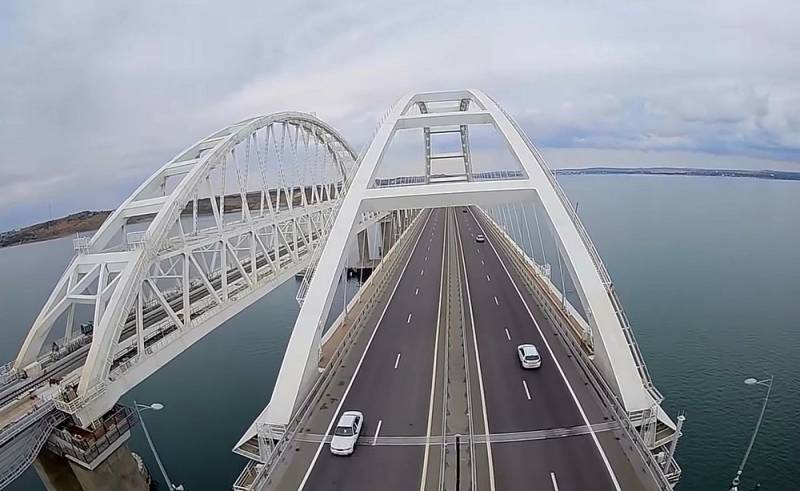 On July 1, heavy smoke is observed in the area of ​​the exit from the Crimean bridge near the Kerch coast. Smoke was also seen in the Tuzla area. At the same time, no explosions were heard. According to the authorities, smoke is an element of the exercises of the Ministry of Defense, the Ministry of Emergency Situations and the National Guard.
Thus, the Russian law enforcement agencies are working out the security of an important infrastructure facility. The clouds of smoke in this case are a disguise of the bridge in case of a missile attack. The bridge itself is reportedly protected and under full control.
The head of the Crimea, Sergey Aksyonov, announced what was happening in his telegram channel.
Law enforcement agencies are conducting exercises in the area of ​​this strategic facility. Coincidentally, at the same time, an accident occurred on the bridge. There is no danger either for the bridge, or for the people, or for the Crimea
Aksenov emphasized.
Formerly Major General of the Armed Forces of Ukraine Dmitry Marchenko
said
in an interview with one of the Western radio services that the Crimean bridge is a priority target for the Ukrainian armed forces and will be attacked with the help of long-range weapons supplied by Western countries. At the same time, Marchenko is sure that the Ukrainian offensive in the southern direction will begin before September.