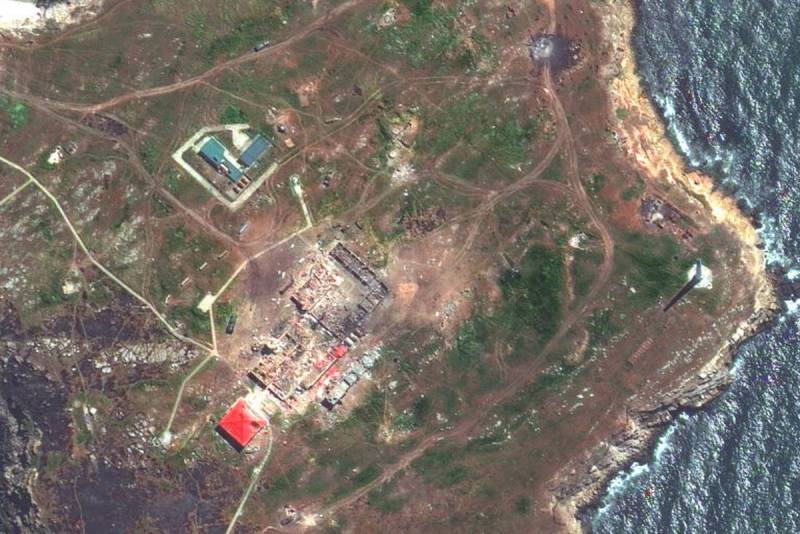 On June 30, the withdrawal of Russian troops from Snake Island was completed. However, this does not mean that the Ukrainian military will soon land on this piece of land.
Thus, the head of the press center of the security and defense forces of the operational command "South" of the Ukrainian Ministry of Defense, Natalya Gumenyuk, spoke in an interview with CNN that it is "too early" to think about creating a garrison of the Armed Forces of Ukraine on the island at the moment. She believes that for the time being it is necessary to confine ourselves to monitoring the actions of the Russian armed forces in the region.
At the same time, Serpentine is under the supervision of the RF Armed Forces. Thus, if necessary, Russia can at any time strike the island with artillery or attack with aircraft. This was announced by State Duma deputy Alexei Chernyak.
The Russian Armed Forces liberated Zmeiny from Ukrainian nationalists, repulsed several attacks, attempts to land Ukrainian troops, and shot down a significant number of aircraft and drones. Further, the island becomes under the control of our missiles, fleet and airborne forces
- said the parliamentarian in an interview
RIA News
.
Earlier, Moscow announced the withdrawal of Russian units from Zmeiny Island in order to demonstrate to the international community that there are no obstacles on the part of the Russian Federation for organizing the export of grain from the territory of Ukraine.