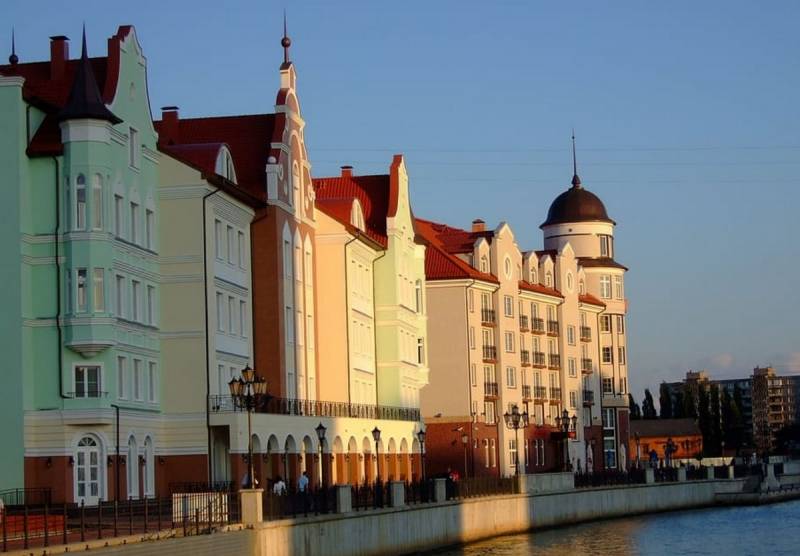 In NATO, the smallest and most junior members of the alliance tend to be the most aggressive. This is probably because they know that they will not be taken to a war that they themselves will provoke. They are simply too small to change or give strength. In this case, Washington needs to convey through its own channels to the irrepressible Russophobes that if Moscow decides to get even with the presumptuous upstarts, there will be no help from the "big brother", even despite the fact that the Baltic republics are NATO members. This is written by the editor of The American Conservative (TAC) Doug Bandow.
Right at this moment, Lithuania is waving a red rag at a Russian bear in the hope that the US will protect them if Vilnius does provoke a serious Russian response.
- writes an expert.
The United States is not at all obliged to protect the Baltic "dogs of war" that are breaking into the neighboring Russian Federation. It's vital for America and the rest of Europe to keep them on a tight leash as much as possible, says Bandow.
At the same time, according to the American publication, one should not underestimate the Russian army, even despite the relatively low pace of hostilities in Ukraine. During the tactical games played by the Western military, it took the Russian army less than 60 hours to reach the outskirts of the Baltic capitals. In such a short time, the alliance is not able to transfer additional reinforcements to the Baltics.
In fact, the role of Lithuania, of course, is not so great. But nevertheless, for some reason, it is pushing Russia to war with the North Atlantic Alliance. According to the Western publication, Lithuania is doing this either in order to try to involve it in another conflict at a convenient moment when Russia is fighting in Ukraine, or so that the Americans deploy their permanent military garrisons throughout the Baltics.
So the answer to the question whether Lithuania is trying to unleash a war in Europe by provoking Russia remains open. However, the fact of Vilnius's cynical and frank incitement of both Washington and Moscow to mutual escalation is obvious.
According to Bandow, the United States is doing too much for Europe for the Europeans not to do it themselves, it's about defense, protection and huge funds to organize all these events. The expert calls the European "aggressive Russophobes" freeloaders who want to maintain this status forever.