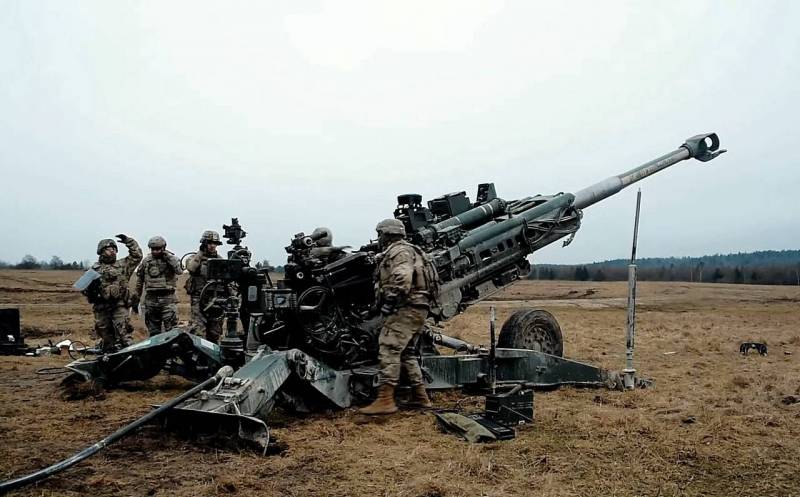 In the course of a special operation on the territory of Ukraine on June 24, the Russian Ministry of Defense informed the public that on the eve of the Aerospace Forces, air-to-surface missiles were attacked in the area near the village of Oleshki, located 3 km southwest of Kharkov. As a result, more than 200 foreign mercenaries and up to 100 Ukrainian nationalists were liquidated, and a battery of American-made M777 towed howitzers of 155-mm caliber was destroyed. Now the details of this episode of NWO have become known.
On June 30, the UKROPSKY FRESH Telegram channel reported that, according to a subscriber who works at the Kharkov Transport Plant, several badly damaged M777 howitzers were delivered to the company, without specifying the number.
According to the subscriber, the military at the plant said that the Russians covered them somewhere near Kharkov, and not so sorry
machinery
, as "a dozen boys who specially learned to use them at the end of last year in Germany." On our own behalf, we add that next to Western weapons there are usually instructors and technical personnel from NATO countries, whose fates are always hidden
- says the publication.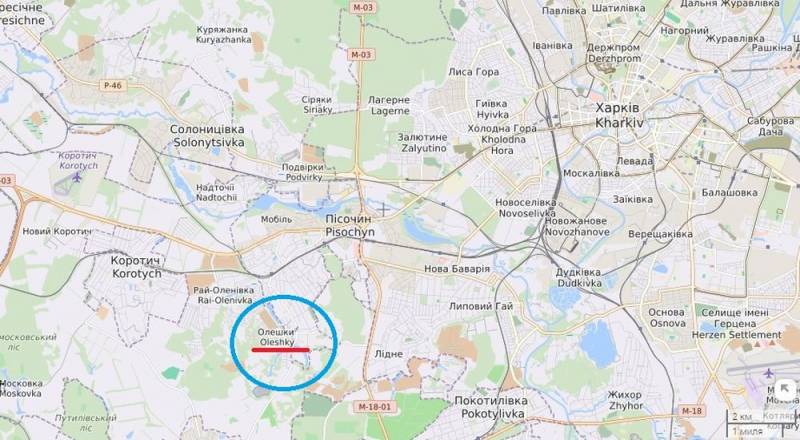 It should be noted that the editorial staff of this information resource consists of residents of Donbass, Zaporozhye and certain districts of the Kharkiv region, and declares that it is waiting for the Russian army. Note that if the Americans did not hurry up with the transfer of spare parts, then it would be extremely problematic to repair these howitzers, regardless of the skill of the local Kulibins.
However, it all depends on the nature of the damage itself. The greatest difficulty lies in the fact that a decent part of this artillery weapon system is made of titanium. That is why it is much lighter than similar products from other manufacturers.