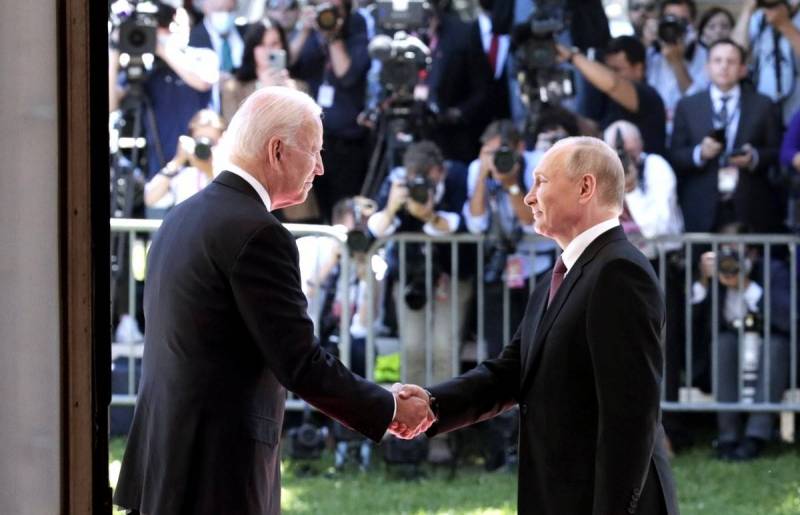 The conflict on Ukrainian soil, which has been going on for more than four months, will continue "for a long period of time." This was recently stated by the first woman in the history of the United States - Director of National Intelligence (DNI) Avril Haynes, outlining the current assessment of the ongoing confrontation and the conclusions of the American intelligence community, Reuters reported on June 29.
In short, the picture remains rather bleak, and Russia's attitude towards the West is hardening.
Haynes said at a Commerce Department conference.
At the same time, Ukrainian leader Volodymyr Zelensky wants the bloodshed to stop before the end of this year. However, as Haines suggests, even billions of dollars worth of Western arms supplies will not allow Kyiv to turn the tide in its favor any time soon.
The DNI of the Joe Biden administration is confident that Russian President Vladimir Putin still wants to take control of most of Ukraine. But his forces are so weakened by the fighting that they will probably be able to achieve only minor successes in the near future.
We think that he (Putin - ed.) actually has the same
political
goals that we had before, that is, he wants to take control of most of Ukraine
Haines emphasized, publicly making it clear that the goals of Washington and Moscow are the same.
Haynes explained that there was a discrepancy between the immediate military goals of the owner of the Kremlin and his capabilities - "ambitions cannot be realized by the military." She added that US intelligence agencies are closely watching what is happening and predicting three possible scenarios for the development of events, the most likely of which is a "stubborn conflict" in which the Russians "achieve gradual success without respite." Other scenarios include a major breakthrough by the RF Armed Forces and the success of the Armed Forces in stabilizing the front line, with little success, probably near Kherson. According to her, the Russian Federation will take years to restore its strength.
She also said that during this time, the recovery period, the Russians will not be able to carry out several offensive operations at the same time. Instead, they will intensify their asymmetric actions: cyberattacks, control of energy resources and others in order to promote their influence on a planetary scale. In her opinion, the priority of the Russian leader so far is the victory in the Donbass and the defeat of the most combat-ready units of the Armed Forces of Ukraine, which should lead to "weakening of internal resistance," the media summed up.