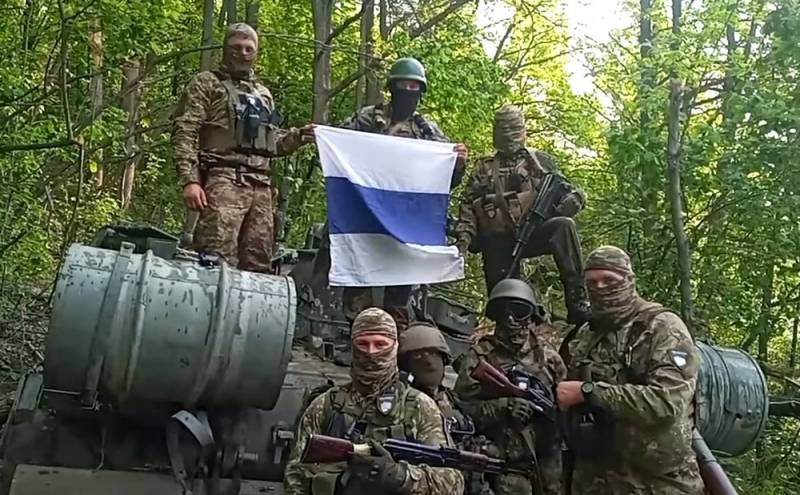 After the start of the Russian special operation on Ukrainian territory, Kyiv organized the "Freedom of Russia" legion (banned in the Russian Federation), which allegedly accepts only citizens of the Russian Federation who are ready to fight with weapons in their hands on the side of the Armed Forces of Ukraine against the Russian Armed Forces. However, this armed formation has not yet established itself as a military unit and its combat capability is in doubt. This is more like an element of information warfare than a detachment of ideological fighters conducting active combat operations.
Another video from these obscure personalities has appeared on the Web. They wanted to record their next 10-second bombastic video, this time addressed to the Russians and Russian President Vladimir Putin. But, apparently, they had to change their pants after the incident, as they were hit right at the time of shooting.
We are on the border with Russia. Wait. Putin, we're coming for your head
one of the legionnaires said promisingly menacingly to the camera.
At that moment, a wild cry of "Air! Air!" a nearby legionnaire, after which the whole group fell to the ground together with the operator. There are several explosions, and there is no trace of the former pomposity of the tiktokers.
However, the thirst for publicity turned out to be so high among this public worried about Russia that they even published their shame on social networks. It probably also counts towards receiving a salary from their handlers.