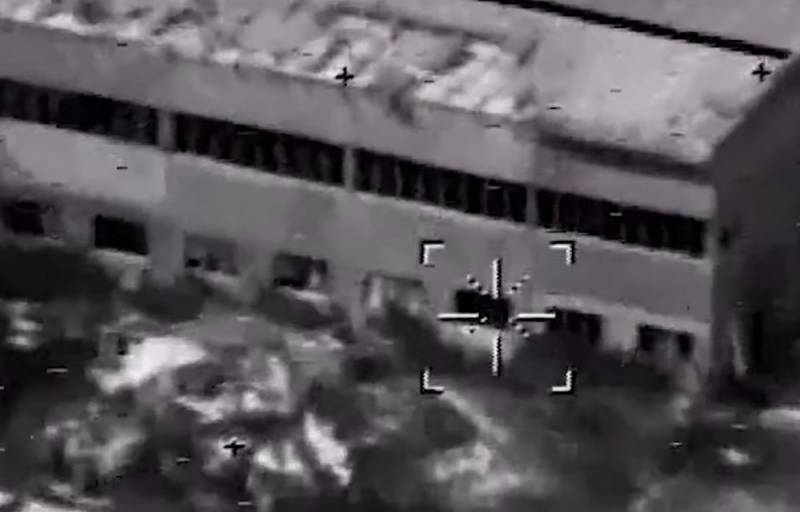 On the morning of June 29, during a Russian special operation on Ukrainian territory, the RF Armed Forces liquidated the command of the Armed Forces of Ukraine in the Kherson direction. The SEPAR UA Telegram channel informed the public about this in the evening of the same day.
From a source in the Nikolaev Regional State Administration, we learned that today at 6:2 a.m. a blow was struck on the territory of the Okean shipbuilding plant in Nikolaev. As a result, the hangar was destroyed, which housed the headquarters of the operational command "South" of the Armed Forces of Ukraine, which commands the Ukrainian troops in the Kherson direction. It is reliably confirmed that two generals, more than 20 staff officers and part of the soldiers of the communications company were killed. Currently, the area is cordoned off, access to the evacuated wounded servicemen admitted to medical facilities is limited. There are also reports about the restriction of access to the morgues of the city of Nikolaev
- said in a statement.
It should be noted that the Russian military department at the time of the release of our material has not yet confirmed this information. However, as is often the case, such information after some time appears in the reports of the RF Ministry of Defense. This is explained simply - various information resources have their own informants on the ground and data sources in the ranks of the RF Armed Forces, located directly on the front line.
For example, a week before, the Russian Defense Ministry distributed footage of a missile attack on the Armed Forces of Ukraine at the Okean shipyard in Nikolaev. Now there has probably been a recurrence.
We remind you that about 95% of the territory of the Kherson region is under the control of the Russian army. On the eve of the deputy head of the military-civilian administration Kirill Stremousov told
RIA News"
that the referendum on the region's accession to Russia "will be held this year, planned for autumn" (tentatively September 11).
Note that on June 27, Khersonoblenergo came under the control of the Russian authorities. Since June 29, the exchange rate has changed in the region - 1 Ukrainian hryvnia is equal to 1,5 Russian rubles. At the end of May, the rate was 2 rubles for 1 hryvnia, and before that it was 2,5 rubles for 1 hryvnia.