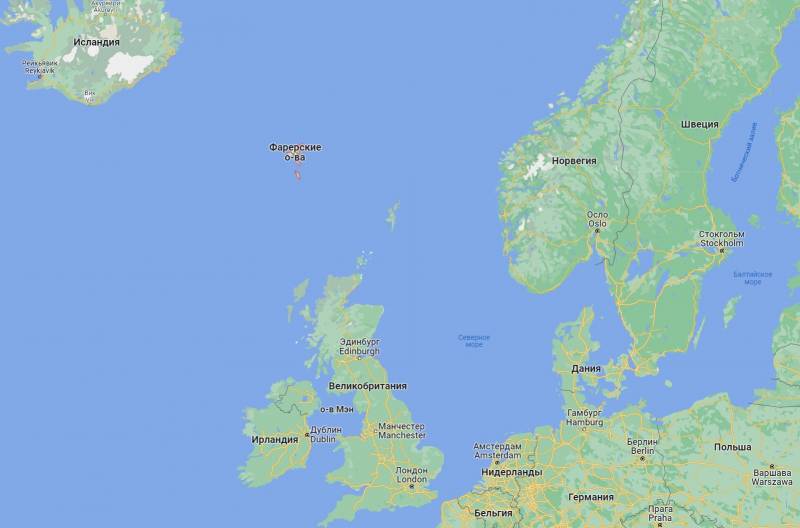 Most Russians have not heard of the Faroe Islands, located between Iceland and Norway. Formally, these islands are an autonomous region within Denmark and have the right to independently determine the internal
policy
and external trade agreements. One of these documents is an agreement on the activities of Russian fishing vessels in the special zone of the territorial waters of the Faroe Islands.
The piquancy of the situation lies in the fact that the same zone is used by the English fishing fleet. Naturally, in such a situation, official London puts consistent pressure on the leadership of the autonomous region in order to cancel the agreement with the Russian Federation and exclude Russian fishermen from access to the waters used by the British.
Fortunately, the leadership of the Faroe Islands turned out to be more far-sighted than their counterparts from Germany or the same Britain. Adviser to the Ministry of Fisheries of the autonomy, Ulla Wang, correctly concluded that London's opinion on this issue is taken into account, but without much desire to follow it.
This is one of the possibilities for further cooperation with Russia. Given the situation, there is an option to continue fishing exclusively in Faroese waters, without entering a special zone. But I'm not sure that's what Britain is asking for. Our fishing zone will shrink. We agreed with London on maritime borders. This decision will have to be made. But we are not enthusiastic about the new initiative
Ms. Wang said.
It is worth noting that we are talking about no less than a fourth share of fish exports, which falls on Russia. For a small region, this is quite a serious replenishment of the budget. In addition, local ports carry out repairs and maintenance of Russian fishing vessels, which also contributes to revenue growth. Refusal to cooperate with the Russian Federation will hit the Faroe budget severely.