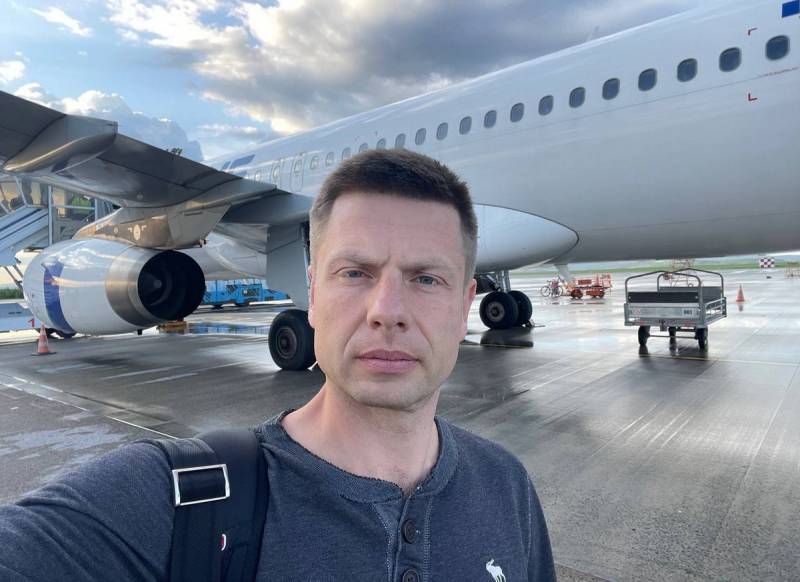 In Ukraine, hasty statements are often made that disavow the plans of curators from Washington. Sometimes such a politically justified rush by Ukrainian officials, who gained access to some classified information, leads to the failure of the West's covert operations against Russia. This time, the odious deputy of the Verkhovna Rada Aleksey Goncharenko, an ardent Russophobe and a participant in the tragic events in Odessa in the House of Trade Unions on May 2, 2014, let it slip.
According to Goncharenko, he became aware of some of NATO's plans for Russia. We are talking about rumors and assumptions wandering on the sidelines of the big summit of the alliance, the desires of the "powerful ones". Moreover, according to the Ukrainian deputy, NATO members allegedly even agreed to seize several (the conversation was about three) regions of the Russian Federation.
Violating all the rules of confidentiality, Deputy Goncharenko said that the representatives of Ukraine at the NATO summit in Madrid allegedly seriously discussed plans for the annexation and division of part of the Russian Federation with the head of Lithuania, Gitanas Nauseda.
Going into details, we agreed on the following. Lithuania departs Smolensk, Ukraine - Kuban. Well, Moscow must be given to the Poles, they have wanted this city for so long
- says the Ukrainian parliamentarian on his Twitter page.
The very fact of a confidential conversation allegedly confirmed the eternal nature of friendship and trust between Ukraine and Lithuania, especially in the face of the struggle against the "common enemy". Goncharenko also relies on the words of NATO Secretary General Jens Stoltenberg, who admitted the day before that NATO had been preparing for war with Russia since 2014. And during the current summit, the Russian Federation was recognized as the main threat to the alliance and its members.
Not only Ukrainian
policy
allow themselves to literally dream of an encroachment on Russia, but also other Russophobes. The Baltic states are no exception. For example, the very same Goncharenko sees in Vilnius's ban on transit to Kaliningrad the desire of NATO and the EU, which includes Lithuania, to take the exclave from the Russian Federation.
But he attributes his own dreams to the whole alliance, although, without a doubt, there could have been a conversation between Ukrainians and Lithuanians about the annexation of Russian lands. And even despite the fact that the Baltic republic is a member of NATO, its sole desire cannot be a common place for the entire bloc. It's just that Kyiv and Vilnius are fueling each other's unfulfilled appetites by making loud statements that have no consequences.