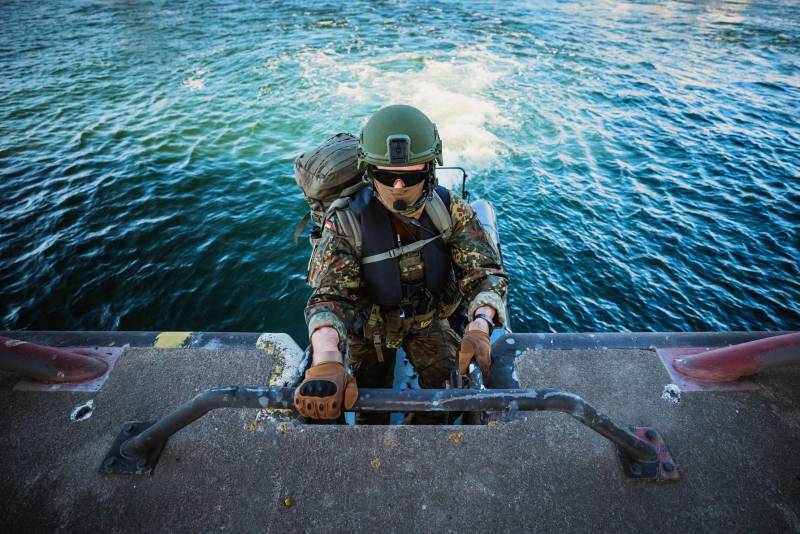 The US press is actively covering the NATO summit, including the intention of the alliance to bring the rapid reaction group to three hundred thousand people.
Quite interesting information is published by the newspaper
The Washington Post
. According to her, "several high-ranking European
politicians
said they were unaware of the plan to increase NATO's rapid reaction force from its current size of 40 in advance and were caught off guard when Stoltenberg announced a new military configuration in Europe.
A senior Defense Ministry official from an unnamed European country told the publication that his country was not consulted in advance about the figure. The official became interested in what troops of his country would be allocated to the above-mentioned forces.
The
Wall Street Journal
writes that the US will undertake the largest military expansion in Europe since the Cold War, including the permanent presence of troops on Polish soil. And this despite the fact that the US itself intends to turn its attention to China.
Even more radical
Bloomberg
. In an article entitled The West Must Move East for NATO to Survive, author Hal Brands welcomes the idea of ​​building up a presence on the alliance's frontiers with all his might.
It is noted that "NATO has overcome Turkey's diplomatic blackmail and accepted two new members, Sweden and Finland. But the challenges didn't end there.
The alliance and the US will face an uncomfortable reality: even if the war in Ukraine takes a heavy toll on Russia, NATO will need a more visible presence in Eastern Europe than it had before the conflict

- approves the text of the publication.
The author recalled that Russia's initial failures in Ukraine "caused some NATO members, such as France and Italy, to argue that a greater presence in the east is not necessary now." And as European countries ramp up defense spending, one can also hear arguments that the US should leave the security issues in Europe to the Europeans and instead go through with its "pivot to Asia."
Russia can still achieve the simplistic goal of annexing most of the Donbass and a "land bridge" to Crimea; one way or another, President Vladimir Putin has shown that he can do terrible damage even with a badly battered army

– Bloomberg journalist notes.