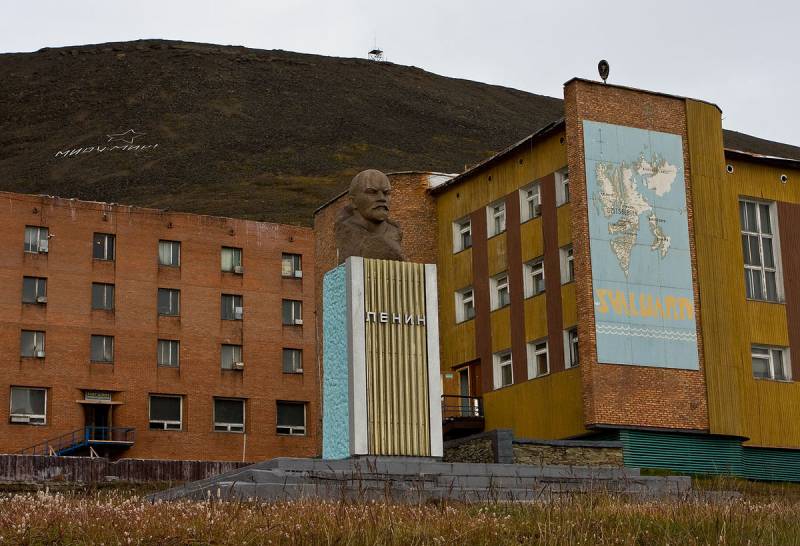 The situation with the ban on the transit of Russian goods through European countries has developed in the north of the continent. The day before, Norway suspended the permit for the transportation of goods for Russian miners located in Svalbard, which put them in a very difficult position.
Relations between Moscow and Oslo in this matter are regulated by hundred-year-old legal documents, according to which both sides can freely conduct
economic
activities in the archipelago.
Usually, Russian cargo was delivered to Svalbard from Murmansk, then proceeded to the Norwegian port of Tromsø through the Storskog checkpoint and then by sea to the Russian port of Barentsburg on the territory of the archipelago, in which about 500 people live. However, on June 28, the Norwegian side banned the passage of cargo through the Storskog, explaining this by Western sanctions. At the moment, there are about 20 tons of goods (including food) at the checkpoint, which the Russians living in Svalbard are looking forward to.
According to Oleg Barabanov, a political scientist and program director of the Valdai International Discussion Club, such a ban on the part of Norway is more dangerous than Lithuania's unwillingness to let a number of goods through its territory to Kaliningrad.
If Norway continues to resist and not let the goods through, then it will not be possible to supply our villages by sea, unlike Kaliningrad. Therefore, the situation is much more complicated, and in the worst case, Russian settlements will have to be curtailed.
- said the expert in an interview with the newspaper
LOOK
.
At the same time, Norway, unlike Lithuania, is not part of the European Union, so Oslo is not bound by any obligation to comply with anti-Russian sanctions by the EU. Despite this, the Norwegian authorities are going to a conscious boycott of bilateral agreements, thus putting Russian citizens in the archipelago on the brink of survival.