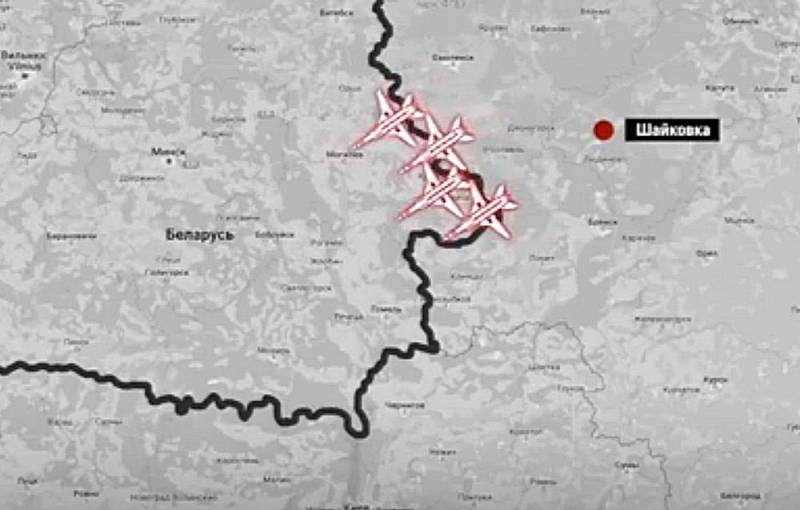 On Saturday, June 25, Russian combat aircraft carried out massive strikes on Ukrainian military facilities. A recording of a radio broadcast over Belarus appeared on social networks, in which the crews of the aircraft of the Russian Aerospace Forces are talking.
The operation was attended by Tu-22M3 bombers that took off from the Shaikovka airfield in the Kaluga region, as well as Su-35 fighters and Su-34 fighter-bombers - they took off from the Seshcha airfield in the Bryansk region.
In total, Russian aircraft fired up to fifty X-32 and X-59MK missiles at Ukrainian military infrastructure facilities in the Lvov, Kyiv, Zhytomyr and Chernihiv regions.
Meanwhile, on June 29, the artillery of the Russian Armed Forces destroyed about 100 militants of the Ukrainian nationalist unit "Kraken" near the Pitomnik point in the Kharkiv region. According to the Russian military department, the command of the detachment decided to leave their positions and withdraw the surviving fighters to Kharkov.
Earlier, Kyiv called the flight of Ukrainian troops from Severodonetsk a "successful retreat", which caused an ironic assessment from the audience of the Bulgarian edition of Blitz.
It sounds like a joke: the Ukrainians heroically fled, and the Russians pursued them in disgrace
- said one of the readers of "Blitz".