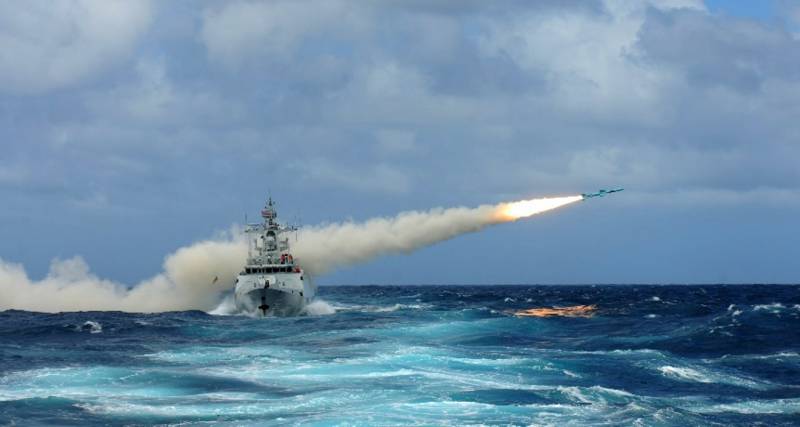 Beijing is closely watching Moscow's actions and draws the necessary conclusions for itself, keeping Taiwan in mind, writes the well-known Indian publication ThePrint.
The author of the article is a student of the University of Goa Srivatsal (Srivatsal), and this material on the site is the only own work so far.*
The publication contains the author's reasoning about how ready the PRC is to solve the "Taiwan issue" by force of arms.
Srivatsal believes that the Chinese military is far superior to its Taiwanese counterparts, just as the Russian military is superior to the military. But invading an island 100 miles from its coast will not be easy, and China is also wary of facing fierce resistance from Taiwan.
Xi Jinping also has many useful lessons to learn from the failures of Moscow and Putin. If Beijing decides to invade Taiwan, Xi Jinping will consider using as many troops, aircraft and ships at his disposal as he can to surprise Taiwan and especially Taipei. After all, China's navy is the largest in the world and its air force the most powerful in the region.

- the author notes, emphasizing that if the plan works, any further resistance by the Taiwanese will become meaningless.
He also opined that "logistics is very important in a war and the supply of ammunition from NATO countries to Ukraine is crucial."
Taiwan is an island, which makes it difficult to
technical
the possibility of resupplying, and Beijing may consider granting its navy a waters protection mandate to cut back on aid from the United States and its allies. In this case, if the West tries to resupply, it risks a direct confrontation with Chinese ships.
- said Mr. Srivatsal.
The United States would not risk a clash with another nuclear power. President Biden and the United States have made no commitment to defend Ukraine, and the same can be said about Taiwan.
Under the Taiwan Relations Act, the States only have to help Taiwan defend itself, but are not required to defend it with their troops, unlike obligations to other allies - Japan and South Korea.
Accordingly, Beijing can be sure that with its huge military resources it will be able to capture Taipei in the shortest possible time, the author of ThePrint notes.
*Original publication titled "China is closely following the Ukrainian-Russian conflict. With Taiwan in mind" (China is watching the Ukraine-Russia war closely. Taiwan is on its mind). Published as part of the Campus Voice project.