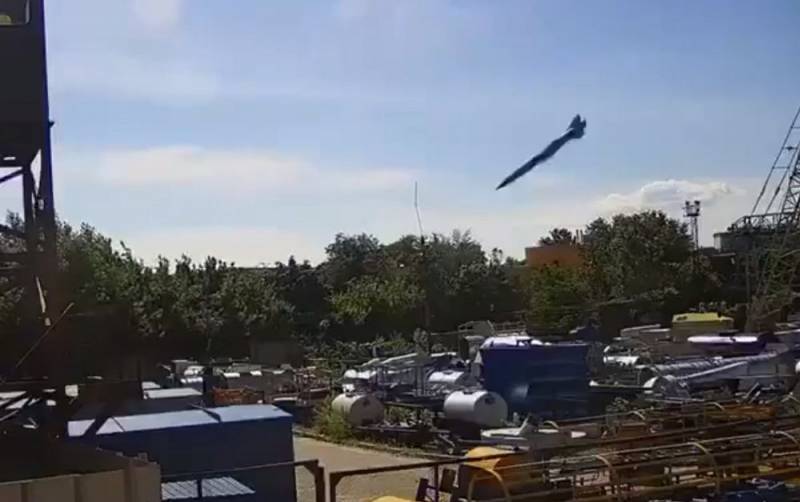 On Monday, June 27, Russian troops attacked the Ukrainian defense plant Kredmash in Kremenchug (Poltava region) with an Kh-22 Burya missile. A video of the Burya's arrival at a military facility has been leaked to social networks.
The camera footage shows that the missile hit the industrial zone of the enterprise, where there were hangars with Western weapons sent to help the Armed Forces of Ukraine from Europe and the United States.
At the same time, Kyiv propaganda claimed that Russia allegedly attacked the nearby Amstor shopping center. In particular, during his speech at the UN Security Council, Volodymyr Zelensky published a video allegedly proving that the Burya hit a shopping center.
At the same time, the frames show trees located behind the epicenter of the defeat, which proves that it was Kredmash that the Russian missile attacked. A fire spread from the enterprise to the shopping center, caused by the detonation of ammunition stored at the plant. The fact that the Kh-22 missile hit Kredmash was also confirmed by its director.
The head of the Russian Foreign Ministry Sergey Lavrov spoke about the same development of events in Kremenchug.
They bombed a hangar with American and European weapons in Kremenchug. An empty shopping center caught fire as a result of the detonation of ammunition
- the minister said on the air of the TV channel "Russia-24".