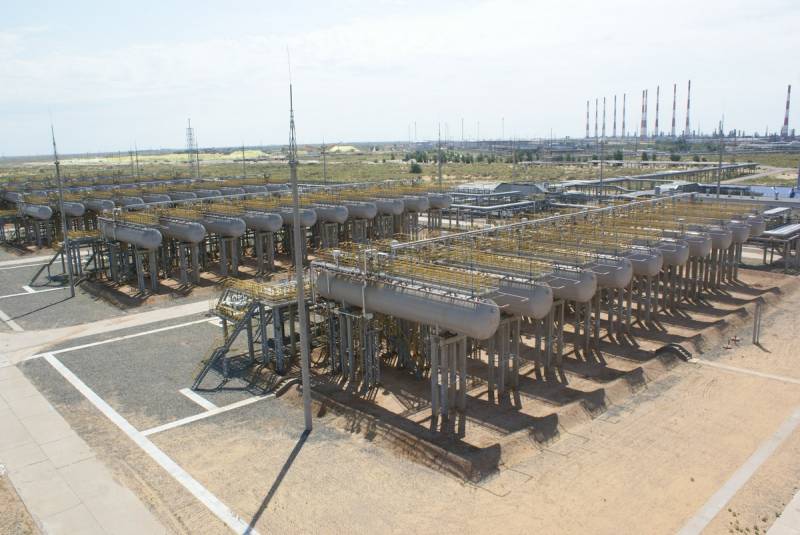 Easy accessibility and lack of effort in obtaining something entails irresponsibility and relaxation. Since the collapse of the USSR, Russia has noticeably integrated into the global financial and
technological
community, which is why its own school for the training of highly qualified specialists and entire industries have come to a depressing result. The result of such a frivolous (to put it mildly) Chubais approach of "we will buy what we need abroad" was very primitive, but painful Western technological sanctions against many areas of the domestic industry, including in the field of oil and gas.
Fortunately, not all potential is lost, therefore, despite the short period after the introduction of the most stringent sanctions to restrict technology imports in the Russian Federation, Russian companies find something to respond to the aggressive actions of the West. In the shortest possible time, the Gazprom company, which is quite dependent in its activities on the supply of technologies from abroad, was forced to revive the technologies and production of domestic installations. The best undertaking since the introduction of the "hellish" sanctions of the West, for which we can say conditional thanks to him. The stagnant position in the domestic branch of higher education and the introduction of developments had to be stirred up. It looks like it has been done.
According to the corporate magazine of the gas holding, Gazprom VNIIGAZ was able to develop a plant for the production of liquefied fuel using its own technology. Now it is no longer a luxury or an exhibition project, but a technology for field trials. We are talking, most likely, about cryogenic heat exchangers and units for the separation of hydrocarbons (they were banned from being supplied to the Russian Federation). All this is combined into a station of our own design.
At the final stage is the preparation for the test operation of the plant for the production of LNG using technologies developed by VNIIGAZ. With their commissioning, opportunities open up for Gazprom to implement its projects based on its own developments
- said Oleg Aksyutin, a top manager of the holding.
Sectoral technological sanctions imposed by the West have also affected the oil and gas industry and LNG production. They were supposed to completely paralyze the activities of the energy monopolist. But in the Russian Federation, they quickly found the strength to launch at least forced import substitution, which began to bring certain results.
Prior to the imposition of sanctions, the process, widely announced and promoted at the highest level, was rather sluggish. Now, out of necessity, Gazprom has managed to start successfully developing domestic technologies and thereby circumvent Western restrictions in a very effective and natural way.