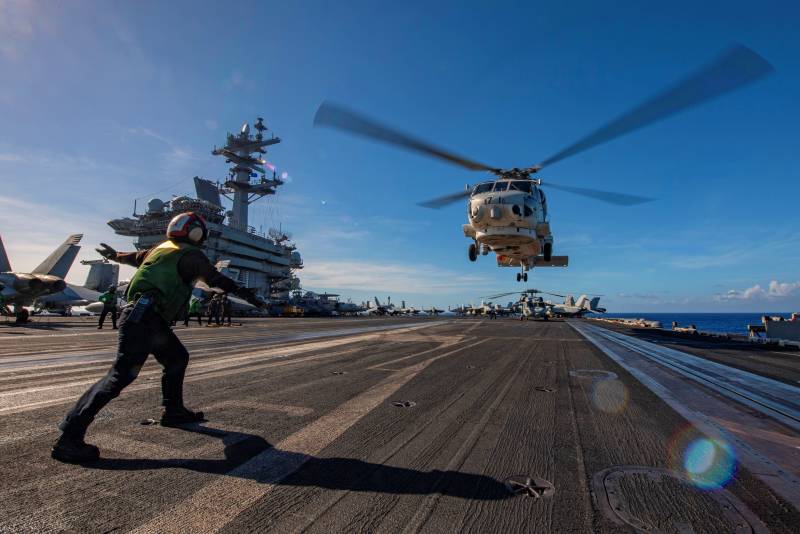 An indicative article was published on the eve of the portal Politico. The publication contains the idea that the Western world is in confusion before choosing who to consider as the biggest adversary - Russia or China. And the choice has not yet been made.
This week, NATO leaders will publicly endorse a new Strategic Concept, a ten-year plan that lays out major imperatives. Behind the scenes, however, NATO diplomats are struggling to rethink their long-term strategy, seeking compromises on exactly how to pose threats if the current Russian threat eventually gives way to other threats, most notably China.

- the text says.
While the alliance is preoccupied with arming and funding the Ukrainian authorities, it also wants to avoid direct conflict with Russia, the world's largest nuclear power. Europe's desire for greater strategic military autonomy also remains the subject of lively debate, as does the possibility that more NATO-skeptical US leaders will re-assume the White House in the future.
China and other long-term threats also do not allow members of the North Atlantic alliance to relax.
However, as always, it is the Baltic republics that are most Russophobic.
For such states as the Baltic countries, not only words are important, but also deeds. If we had reacted correctly in 2008 in Georgia, there would have been no Crimean events in 2014. If we had done the right thing in 2014, there would have been no [confrontation] in 2022

- Politico quotes the statement of the Minister of Defense of Latvia Artis Pabriks.
However, the Baltic leaders managed to quarrel not only with Russia. Politico recalled the story of how Lithuania's flirting with Taiwan led to China, for its part, subjecting this country to complete trade isolation.
Today, the Balts' fear of Russia has led to the fact that the alliance is forced to transfer more military and combat
equipment
to the region.
The end result of the Madrid summit is likely to be a text that describes the strengthened alliance between Russia and China, as well as listing the challenges posed by Beijing, but without explicitly identifying China as a threat to NATO.

- noted in the Politico article.
Thus, while NATO is forced to make a few quick decisions about Russia, China will still dominate discussions for years to come.