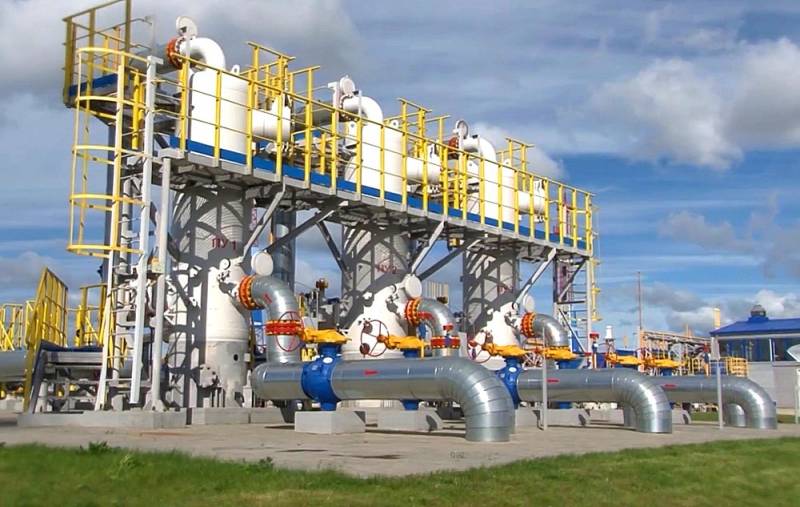 Europe's manufacturing sector is collapsing under the weight of persistently high electricity and natural gas prices. This is reported by the American agency Bloomberg, calling for the saving of blue fuel.
The agency notes that another wave of cuts in industrial enterprises is now looming. But if Russia further cuts the supply of important raw materials, then many of them will have no choice but to close.
Gas rationing may be a long way off, but the energy crisis is already here. The impact of prices on industrial activity is manifested long before the gas supply is cut off. Therefore, governments must decide right now which companies will receive financial support and which will not.
Analysts believe that the leaders of European countries are obliged to hold an emergency summit on this issue. Europe needs a common strategy to save energy and reduce demand. You need to start now, and not wait for winter.
We're approaching the "no idea is too crazy" point: keeping nuclear power plants running, capping wholesale electricity prices, shutting down markets, removing cost and caps on CO2 emissions, burning more coal, restoring gas production even if it causes local earthquakes in the Netherlands. This needs to be backed up by multi-billion dollar government loans to key sectors.
- says the publication.
The multi-month crisis, which many industrialists included in their plans, has turned into a long-term problem. The prospect of losing money for a few months, maybe half a year or even a year is one thing, but losing money indefinitely is another. For example, an aluminum smelter will lose an average of $200 million a year at current forward prices for electricity and carbon dioxide in 2023.
In private, European executives say new plant closures will be announced soon. Industries with the most intensive energy consumption will be affected: the production of fertilizers, non-ferrous metals and steel, chemicals, ceramics, glass and paper. But the cost of food will also rise as heated greenhouses and poultry farms require astronomical energy bills.
This month, US fertilizer maker CF Industries Holdings Inc. said it would permanently close one of its factories in the UK due to high electricity costs. The future of Slovalco, an aluminum smelter in Slovakia in which Norsk Hydro ASA has a majority stake, looks very bleak and is likely to close in 2023.
A two-year forward contract (2023-2024) for electricity in Germany has risen to a record nearly 200 euros ($211) per megawatt hour. In France, a similar situation, there is also a record - a two-year forward contract for electricity rose to 220 euros. The situation is similar in the gas market - the contract for 2024 on the TTF platform fluctuates around 65-70 euros per megawatt-hour, which is higher than the record high of 60 euros in December 2021.
Europe cannot save every energy-intensive company. And it shouldn't. What needs to be done is to preserve supply chains that are under threat, most notably food production. We must reduce consumption now, not when we turned off the gas supply
- summed up the media.