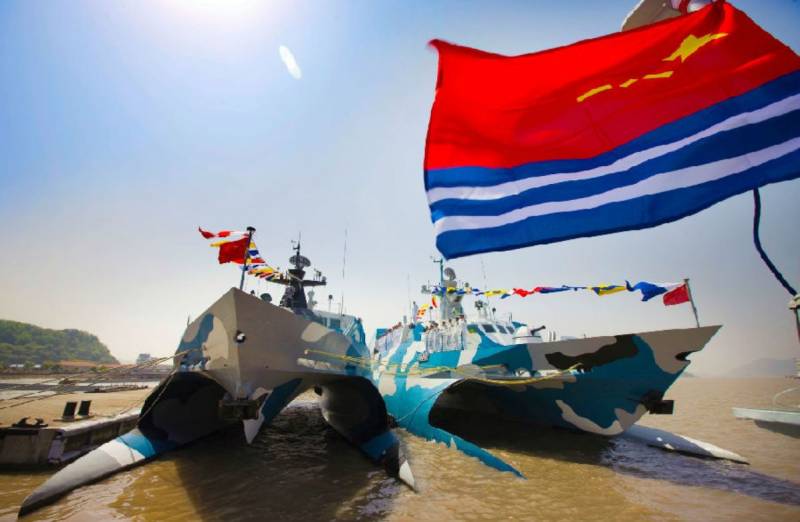 Western media are still trying to find cracks in Russian-Chinese relations. This time, the American magazine Newsweek was noted in this field.
The publication emphasizes that "the West was outraged by what it considers China's tacit support for the Russian Federation because of its refusal to condemn Moscow."
He [the West] accused Beijing of repeating the Kremlin's statements about NATO, opposing military aid to Kyiv and sanctions against Russia, despite the fact that Chinese officials insist on supporting the sovereignty and territorial integrity of Ukraine

- the text says.
The magazine notes that Western sanctions leave Moscow no choice but to move closer to Beijing. The PRC is also interested in contacts, since Russia is the only power capable of providing tangible support in case of unforeseen circumstances. They did not forget to mention in the article the allegedly common efforts to undermine the world "liberal order".
Without Russia, China could find itself isolated in its systemic rivalry with the United States, which spans everything from trade and
of technologies
to diplomacy and military power
- says the publication Newsweek.
As for the opinion of the Western expert community, here the assessments radically differed. Some believe that in the foreseeable future, both powers will maintain strong partnerships based on strategic necessity and, in part, on common worldviews.
Other experts point to contradictions that sooner or later will be on the agenda of bilateral relations.
For example, Wang Jisi, president of Peking University's School of International Studies, strongly disagrees that long-term cooperation between the two powers will continue.
An alliance or friendship is only lasting when the parties not only demonstrate solidarity, but also can afford to discuss their differences frankly and openly. The Sino-Soviet alliance was considered "indestructible" and "indivisible" in the 1950s. But when all disagreements surfaced, friendship turned into enmity

- He reminded.
Experts also noted the imbalance in the economic development of the two countries. Besides,
economic
relations with the West are now much more important for China than a political alliance with Russia.
The article also expressed the opinion that Russia will one day "return" to its European roots, and China, being a traditional Asian power, is doomed to expansion.