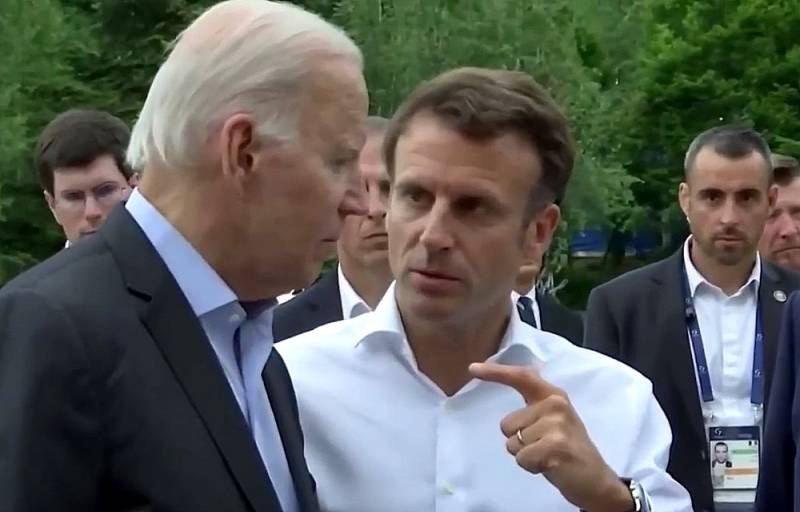 Rising oil prices and restrictions on the purchase of Russian black gold are forcing Europeans to look for alternative sources of supply. The main hope of Europe in this case is focused on the Kingdom of Saudi Arabia, the United Arab Emirates and other countries of the Middle East, which are long-term partners or vassals of the United States, capable of supplying the missing volumes.
Not so long ago, French President Emmanuel Macron held telephone conversations with the UAE Sheikh about increasing oil supplies to Europe. Macron told Joe Biden about the results of the conversation during a meeting at the G7 summit. Journalists managed to become witnesses of this short report.
I had a conversation with MbZ (Mohammed bin Zayed) - he told me two things. That he is at the maximum, at the maximum of production capacity. This is what he claims. And then he said that the Saudis could increase production by 150 barrels a day. Maybe a little more, but they won't have additional capacity until six months from now.
Macron told his American colleague.
Thus, European countries will have to look for additional volumes of imported oil for at least another six months to replace the retired Russian supplies. Another option is to use gray schemes to circumvent their own sanctions and buy Russian oil at obviously inflated prices. In any case, neither option contributes to lower prices for fuel and other goods.