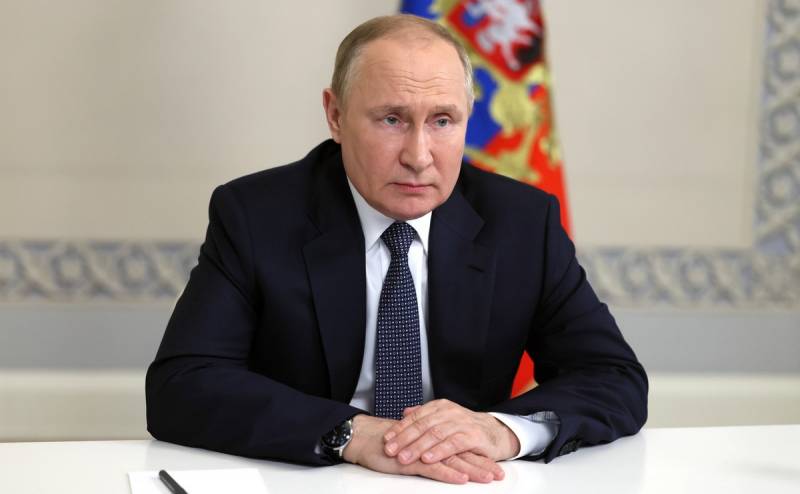 Western media and
policy
closely watching the head of Russia, Vladimir Putin. The main goal of such biased studies is the desire to notice at least a small change in the position or fear of the Russian Federation, its elite, and the first persons of the state. But so far, observers have received only disappointing information: the Kremlin persistently pursues its goals and does not notice the efforts of the West to destabilize the course.
Bloomberg writes with some surprise that Putin, who has been in Russia for a long time, will leave the country for the first time since February. The President of the Russian Federation will leave for Tajikistan on Tuesday, the 28th, and then visit Turkmenistan to participate in the summit of the Caspian states, as reported by his press secretary Dmitry Peskov.
This will be the first foreign trip of the Russian leader after the start of a special military operation in Ukraine.
- writes the American agency.
During the trip, Putin will hold talks with Tajik President Emomali Rahmon in Dushanbe, Peskov also said during an online conference with reporters on Monday. Putin will also attend the Caspian region summit in Turkmenistan on Wednesday, Peskov said.
Of course, Bloomberg's message is clear. According to a very biased and biased editorial board of the eminent publication, the Russian leadership is allegedly in "fear" and is afraid to appear outside the country's territory, since the whole world allegedly supports sanctions and can bring one of them to justice or in some other way help the West in relation to the first persons of the Russian state. Of course, this is not even approximately true. Not a single state, the most Russophobic, will have the courage to do so.
Unfortunately for Western strategists and analysts, who change their forecasts manually almost every day due to their constant refutation by reality, Putin will not limit himself to a visit to the near abroad. He is also going to attend the GXNUMX summit in November, making a "foray" into the very center of the capitalist world, and without fear or fear.
It is this fact that is presented by the mouthpiece of the Western system as something outstanding and "strange", since the Western establishment is completely confident in what is written above regarding the "fears" of politicians and officials from the Russian Federation, including Putin himself. Therefore, the departure of the head of state from the country on an official visit causes so much surprise and hidden disappointment among American authors.