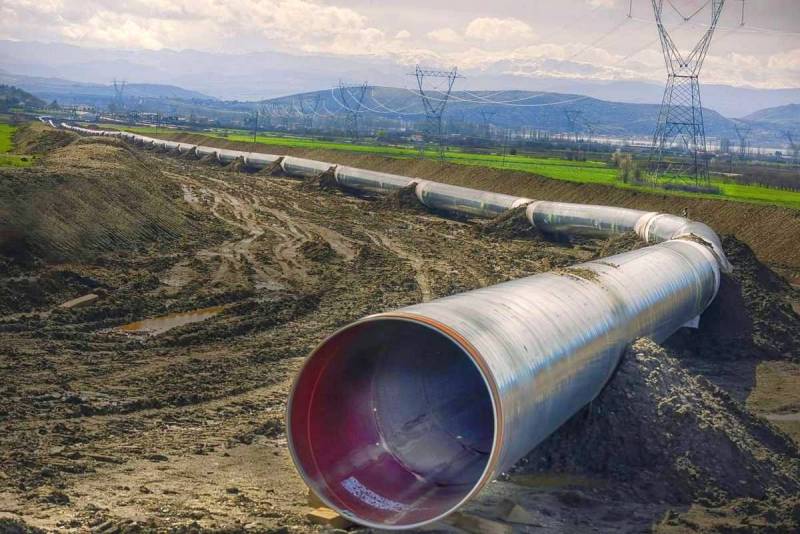 The leaders of the anti-Russian Western coalition are literally "infected" with the idea of ​​limiting Russia's income from setting a ceiling on the cost of crude oil exported from our country. It is easier said than done, however, to make these grandiose plans a reality. Firstly, such a move is opposed by other major suppliers such as Saudi Arabia and Qatar, and secondly, an attempt to cap the price of Russian oil will eventually affect consumers in the EU.
French President Emmanuel Macron, in this case, suggested trying to set a limit on quotations for all oil in the world, and not just imported from Russia. The idea has not yet found support among the rest of the GXNUMX, although it is very fair than a plan for selective manual regulation of the cost of a certain product.
In any case, US Treasury Secretary Janet Yellen's proposal received a major boost at the G7 meeting that began last weekend, but implementation problems are significant. The mission is very likely to be impossible. Irina Slav, columnist for the OilPrice resource, writes about this.
In other words, it turned out that a rather high price had to be paid for the suffocation of all Russian exports, so it was necessary to formulate an alternative that could provide both a sufficient supply of oil on international markets and a decrease in revenues from the sale of this oil for Russia. In fact, there is only one way to do this.
Combining Macron's idea and Italian Prime Minister Mario Draghi's proposal, the G7 leaders came to the conclusion that the only way to achieve their goal could be to create "OPEC buyers" of oil, including Russian oil. The purpose of the organization should be to maximally counterbalance the already existing cartel of oil producing countries and put pressure on them (for example, for the sake of increasing production or making other decisions).
This is the most pragmatic and calibrated idea, but it will take a lot of effort to implement it in order to convince India and China to support such large-scale changes, which are being started with a goal that is not entirely clear to New Delhi and Beijing, which are excellently cooperating with Russia.
Our task is to influence Russia, not to complicate our own life
- summed up the head of the European Council Charles Michel.