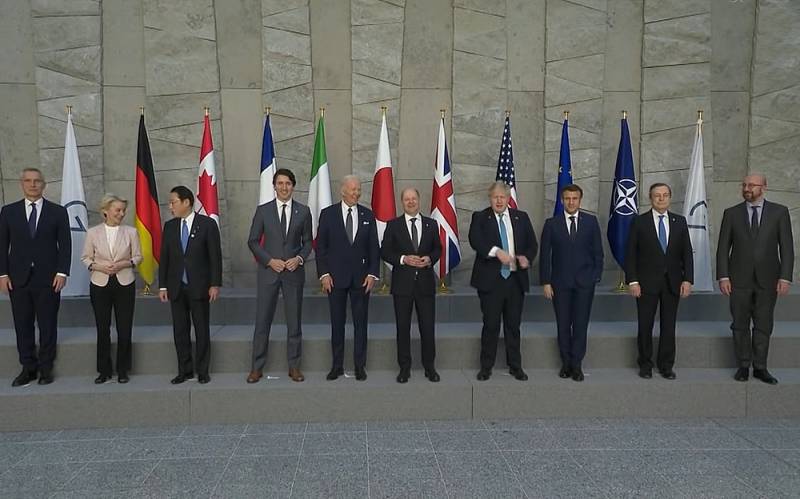 During the G26 summit, which started in Germany on June XNUMX, the leaders of the participating countries expressed a common point of view that it is necessary to cut Russia off from world markets, from access to the necessary goods, production and
technology
, as well as from the opportunity to receive income from exports (including from the sale of gold).
In particular, these intentions are voiced in the joint statement of the heads of state participating in the meeting.
We will continue to explore new ways to isolate Russia from participation in world markets and to stop evasion (from sanctions)
- reads the text of the document.
At the same time, special emphasis was placed on restricting the Russian Federation's access to services used in the military-industrial complex and the technology sector.
However, how far can Western countries go, because such bans rebound around the world.
the economy
? The press secretary of the Russian president, Dmitry Peskov, suggested that the European and American "partners" of the Russian Federation are pragmatic and cynical - they will soon realize how much the sanctions hit them themselves, and will begin to take a more balanced approach to dialogue with Moscow.
Earlier, the head of the Russian diplomatic department, Sergei Lavrov, said that the European Union and NATO were gathering a coalition for a war with Russia.