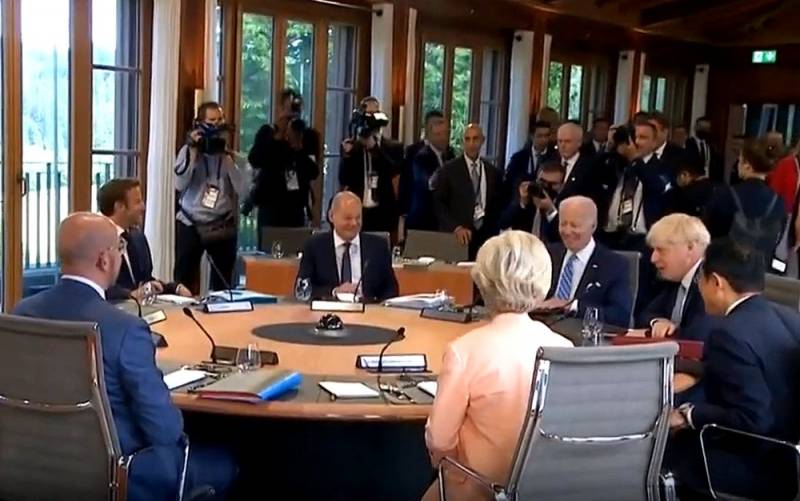 From 26 to 28 June, the meeting of the leaders of the GXNUMX countries is taking place in the Bavarian castle of Elmau. At the beginning of the summit, the participants discussed how to take a great photo and look "cooler than Putin" in it.
The heads of the G7 recalled that the Russian president was photographed several times with a naked torso, and decided "not to lose face." British Prime Minister Boris Johnson asked his colleagues to strip to the waist.
In jackets? No jackets? Need to undress? We must all demonstrate that we are cooler than Putin. We need to show our chest muscles
Johnson noted.
Canadian Prime Minister Justin Trudeau and European Commission President Ursula von der Leyen also joined the conversation, proposing a "horse riding show."
Along with this, the theme of Vladimir Putin was also heard during the negotiations between individual heads of state. So, Joseph Biden, in a conversation with Olaf Scholz, noted that Germany is the closest ally of the United States and countries should work together, despite
economic
problems and "to spite Putin".
This is good
news
that we all stick together, which Putin never expected
- emphasized Biden.
Apparently, the topic of the President of the Russian Federation is one of the main ones at the summit. The success of the Russian special operation in Ukraine haunts the West, but it has nothing to oppose Moscow, except for clumsy attempts to "stab" Vladimir Putin.