Germany needs gas. And very much so. They do not hide their impatience regarding the speedy completion of the construction and commissioning of the Nord Stream-2 gas pipeline. And in Berlin, they are disappointed with the actions of Copenhagen, which is trying to insert its stick into the wheel of this process.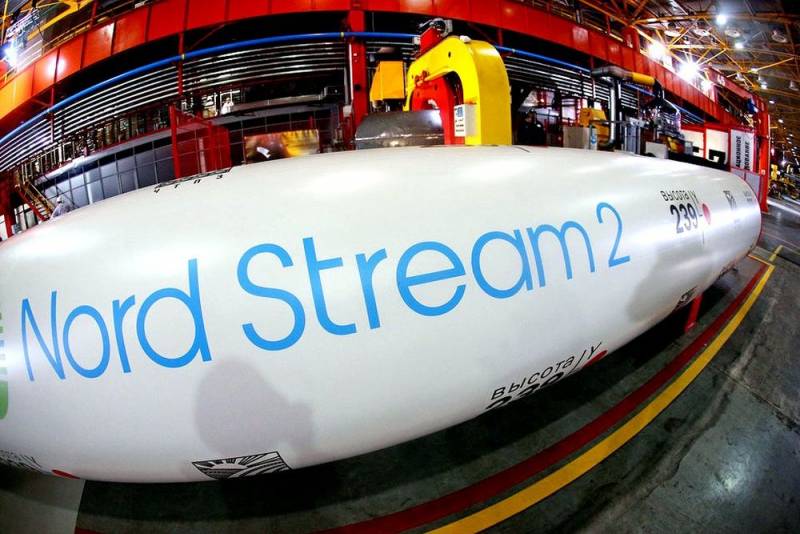 That is why Wintershall, which is one of the investors of the Nord Stream 2 project, made a statement that it was ready to participate in its financing on an alternative route, i.e. bypassing the waters of the island of Bornholm (Denmark). The thing is that this small, but very proud country still can not "squeeze" the permission to build this gas pipeline in its waters. The first "Nord Stream" did not interfere with Copenhagen, but "Nord Stream - 2", it turns out, could violate the environment. And maybe in 2019, Denmark will give birth to something, and in the form of permission, but not a fact.
But the Germans do not care if Denmark gives "good" or not. A lot of money has already been invested and the construction of a gas pipeline along the bottom of the Baltic Sea has begun. Permits were given by Russia, Finland, Sweden and Germany. And those unfortunate ten kilometers near some island in the middle of the sea will not become an obstacle to the project. Well, it will take a little more pipes, and so what.
Moreover, there are already two alternative projects, and Germany agrees on both. The island can be bypassed from two sides. Just give gas. About 50 kilometers of the offshore section of the pipe have already been built in Finland and Germany. And by the time the gas pipeline reaches the above island, it will become clear which route will be final. But this is no longer fundamental.