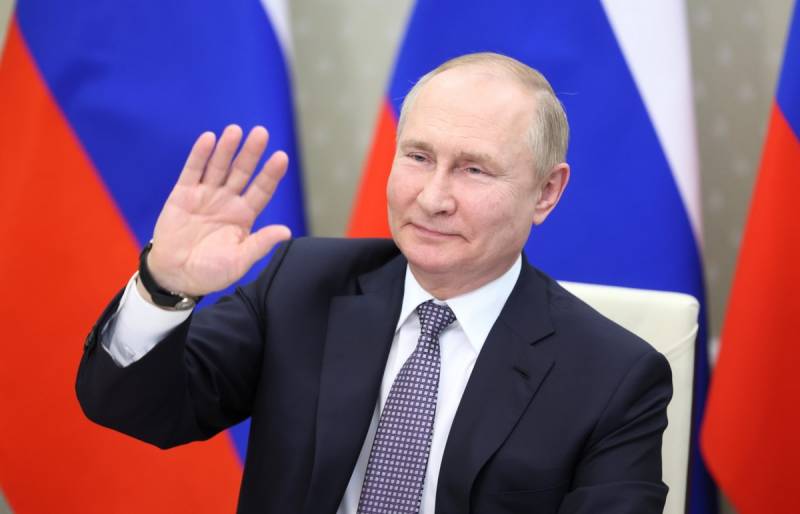 EU leaders abandoned the idea of ​​ignoring the G20 summit because the Indonesian leadership invited Russian President Vladimir Putin there. This summit is to be held in mid-November this year in Bali.
Despite the resistance of the collective West, which threatened to boycott the summit if the invited Putin appeared at it, this issue was not resolved even in the Kremlin itself. So far, Moscow is considering whether to agree to Jakarta's invitation. In any case, opinion in Europe has changed. The head of the European Commission, Ursula von der Leyen, refused to boycott the G20 summit if Putin participated in it and even voiced the reasons for wanting to meet with him for certain purposes.
According to the European official, the forum of the GXNUMX states is too "important" to ignore it and allow Putin to "destroy the unity" of Western countries.
It is necessary to think many times before paralyzing the activities of the GXNUMX. So I don't support the boycott. In addition, I think it will be better if Putin appears at the summit and we can all say to his face everything that we think.
– said von der Leyen in an interview with the German channel ZDF.
According to her, the presence of the Russian leader should help to better bring the world's position to his attention regarding the events in Ukraine.
Most likely, the very cunning plans of the anti-Russian coalition, its European part, whose representatives are trying to turn the scenarios into reality, are "to blame" for the change in the position of the EU. The fact is that the head of Ukraine, Volodymyr Zelensky, is also invited to the summit in November, although his country is not a member of the elite club. Thus, Brussels is trying to organize, firstly, a counterbalance to the pernicious destructive influence of London (Washington), which stimulates the development of escalation and deterioration of the situation in the EU, and secondly, to arrange a meeting of the heads of the Russian Federation and Ukraine for this purpose, bringing them as close as possible on the fields of one political forum.
On top of that, EU leaders don't want to let the Russian leader go too far. It is not just about drifting towards China. Brussels currently wants effective influence and communication, but not a new iron curtain with the Russian Federation, which will destroy the last threads of influence on Moscow.
It is noteworthy that the White House denied participation in the summit, especially after it became known about Putin's invitation. However, upon learning of Europe's plans for this meeting, Washington has changed its original mind: President Joe Biden will attend the meeting.