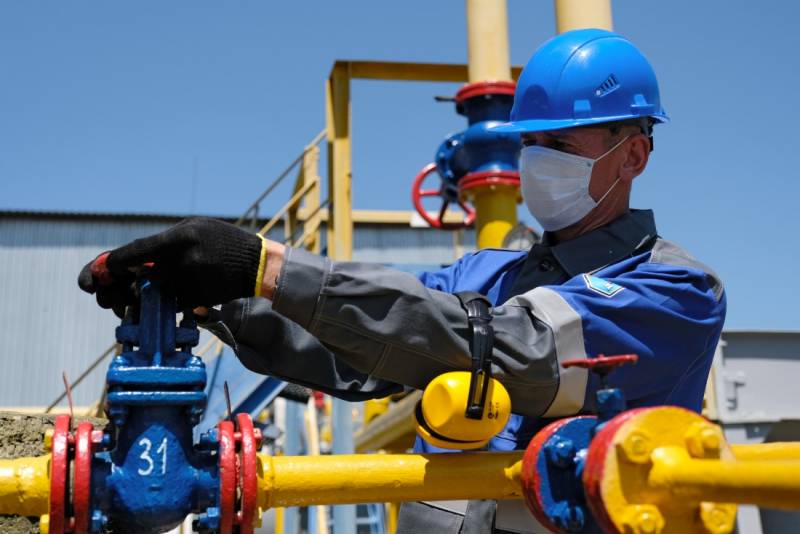 Canada, in fact, forcibly introduced a "gas embargo" against Europe, while the leaders of the G7 are sitting in Munich, Germany, and are only deciding to take this step. With one stroke of the pen of the government of the North American state, the Old World was left without raw materials, plans for the future and its energy programs. American gas "did not come" to the rescue. And it's not at all about the fire at the terminal or the season of cyclones in the Gulf of Mexico, it's just that LNG has never been the main fuel for the EU. At the moment, a critical situation has developed - more than 12 countries have already been left without gas from Russia, which is equal to almost half of the united Europe. This was officially announced by the European Commissioner for Energy Kadri Simson.
However, in Europe they do not lose heart and amuse themselves with outright lies aimed at anything but constructive relations with their main supplier - Russia.
We have been preparing for something like this since the beginning of the year, and each state has its own plans, they are ready to implement them.
Simson said vaguely.
She went on to detail what she meant by speaking in such a veiled manner. As it turned out, the EU hopes that the agreements reached with Israel and Egypt on the supply of a certain amount of raw materials will be activated this summer, and the flow of blue fuel from Norway and Azerbaijan will be activated after the negotiations are accelerated.
It is obvious in advance that the volumes of gas production in Israel and Egypt do not match the capacities of even the United States, not to mention the scale of imports from Russia. Norway is in the decline of its gas industry, many fields are known to be depleted, some of the new wells were bought by the Poles for their dubious "Baltic pipe" project. Oslo is also facing opposition from the environmental lobby to develop mining and increase gas production. Therefore, hopes for the intensification of exports of raw materials from Norway to the EU are also based on nothing.
Regarding Azerbaijan, the situation is very similar: two years ago, Baku concluded
technical
an agreement with Russia on compensation for the missing volumes. In winter, Azerbaijan uses gas from the Russian Federation to compensate for the missing volumes for Western customers, and in the summer season it gives in parts what was received from the Russian Federation in winter. Simply put, this country can also be at most the third or fourth number in the list of suppliers, but not the first or second.
All the hopes of Europe for their "agreements" and various countries are nothing more than self-consolation with lies and deceit. It is impossible to replace imports from the Russian Federation.