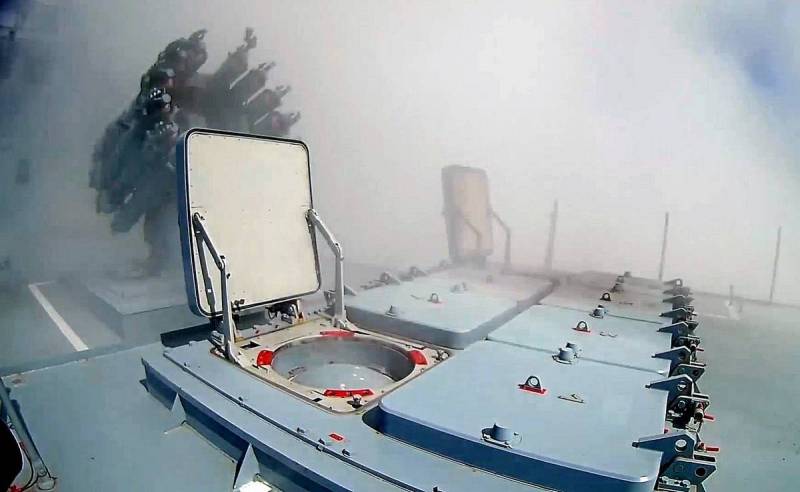 During the conduct of the Russian special operation on Ukrainian territory, on the eve of the RF Armed Forces, they hit the strategic reserve of the Armed Forces of Ukraine. This was announced on June 26 by the speaker of the Russian Ministry of Defense, Lieutenant-General Igor Konashenkov, citing the results of the campaign for the previous day.
The report says that the aircraft of the Long-Range Aviation of the Russian Aerospace Forces and the ships of the Russian Navy launched massive missile strikes on the military infrastructure of Ukraine. Air-to-surface ASP and Caliber missiles successfully hit: the 169th training center of the Ground Forces of the Armed Forces of Ukraine near the village of Desna in the Chernihiv region, the 199th training center of the Airborne Assault Forces of the Armed Forces of Ukraine near the village of Teterevka in the Zhytomyr region, as well as 184 th training center of the National Academy of Ground Forces of the Armed Forces of Ukraine near the village of Starichi in the Lviv region.
After that, the 65th, 66th motorized infantry brigades and the 46th airmobile brigade from the strategic reserve of the Armed Forces of Ukraine, which completed training at these facilities, completely lost their combat capability. These units were supposed to go to the combat zone, but these plans are now violated and the Armed Forces of Ukraine cannot transfer enough forces and means to the front to counter the RF Armed Forces.
In addition, artillery, missile troops, army and operational-tactical aviation of the RF Armed Forces during the specified time struck: 286 places of accumulation of personnel and various
equipment
enemy, 64 positions of Ukrainian mortars and artillerymen, 2 command posts near Visunsk and Barmashovo in Mykolaiv region, 4 ammunition depots near Verkhnekamenka and Lysichansk in Lugansk region. As a result, more than 720 Ukrainian soldiers, 12 armored vehicles, including tanks, and 16 special vehicles were destroyed.
Air defense systems repelled another attack on Zmeiny Island in the Black Sea. The Russian Pantsir-S air defense missile system shot down a Ukrainian Su-25 attack aircraft and 12 rockets. There were no casualties among the personnel of the garrison and no destruction. At the same time, 8 Ukrainian UAVs were shot down near Varvarovka and Rai-Aleksandrovka in the LPR, Belyaevka in the Kherson region, Malaya Kamyshevakhi and Malaye Prohody in the Kharkov region. 19 MLRS rockets were intercepted near the settlements of Suligovka, Glinskoe, Sukhaya Kamenka in the Kharkiv region and Makeevka in the DPR. During the air battle, a Ukrainian MiG-29 fighter was shot down near Zelenodolsk in the Dnipropetrovsk region.
The report indicates that on June 25, the city of Severodonetsk, as well as the villages of Borovskoye, Sirotino and Voronovo, located near it, passed under the control of the LPR. It is specified that about 108 thousand people live in these settlements, and the total area of ​​​​the territory taken under control is almost 145 square meters. km.