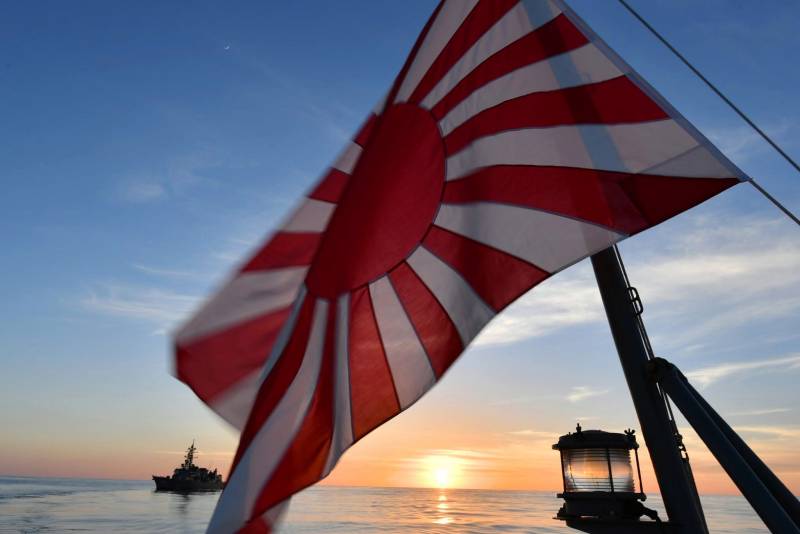 The Japanese TV channel FNN (Fuji News Network) showed in one of its stories a map that clearly shows the border that runs along Sakhalin Island in the region of the 50th parallel. That is, in the place where until August 1945 the state border of the Soviet Union and the Japanese Empire was located. Currently, the whole of Sakhalin is the territory of the Russian Federation.
The news item itself told about the recent campaigns of Russian and Chinese ships along the Japanese islands. Significantly, the video was uploaded to the official YouTube channel of the TV company on June 22.
It is worth noting that the virtual "border" in South Sakhalin in the video is drawn in red, while the generally recognized and actually existing borders are in gray. Similarly, in red, only the dividing line between North and South Korea is shown, which, as you know, is not a full-fledged border, but a frozen front line before the signing of a peace treaty.
South Sakhalin was transferred to Tokyo as a result of the Russo-Japanese War. From 1907 to 1945, Karafuto Prefecture existed in these territories. The Soviet offensive in August 1945 led to the fall of Japanese power on the island.
Officially, the government of Japan (at that time still under American military occupation) liquidated the Karafuto administration on June 1, 1949, and under the San Francisco Peace Treaty of 1951, Tokyo renounced sovereignty over Sakhalin. However, without recognizing it as Soviet.
At present, the Japanese government has de facto recognized South Sakhalin as Russian territory, as evidenced by the presence of the Consulate of the Land of the Rising Sun in Yuzhno-Sakhalinsk.
However, after the failure of many years of peace talks led by the then Prime Minister Shinzo Abe, and then the start of a special military operation of the Russian Federation in Ukraine, relations between the two countries again sank to a minimum.
It is traditionally believed that the cabinet of the current Prime Minister Fumio Kishida, in its anti-Russian position, made a concession to two powerful forces. Firstly, to their own public opinion, which even before the Ukrainian events became sharply Russophobic, and secondly, to the overseas ally, which also demands absolute and unquestioned unity in the ranks of the Western world in general and the G7 in particular.
Since the beginning of the Ukrainian crisis, Tokyo has sent Kyiv a batch of non-lethal aid (helmets, body armor, tactical medicine kits), but has refrained from supplying any weapons.