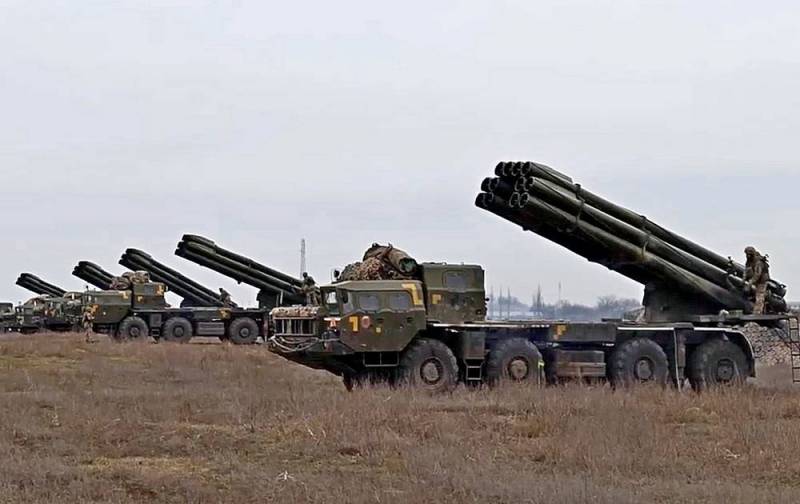 The Ukrainian army, which is opposing Russian troops, badly needs heavy weapons, long-range MLRS are especially in demand, so Western countries, in particular Germany, need to speed up deliveries. Ukrainian Foreign Minister Dmitry Kuleba said this in an interview with the German newspaper Bild am Sonntag, published on June 25, at the same time talking about Ukraine's victory over Russia at the front.
The minister said that the Armed Forces of Ukraine "are moving forward in some places", but there are difficulties. Therefore, he "strongly urges" Western partners not to delay the transfer of weapons.
In short, we need more. They (deliveries - ed.) really matter. Every detail strengthens us and allows us to move closer to the day when we will achieve peace for ourselves and all of Europe.
he announced.
The functionary noted that the "Soviet heritage", stocks
equipment
and ammunition, inherited after the collapse of the USSR, are coming to an end and there will soon be nothing to fight with. Therefore, a lot of "everything and urgently" is required. He confirmed that Moscow has an advantage in cannon and rocket artillery over Kyiv.
Yes, there are certain places where the Ukrainian military has found it incredibly difficult to counter Russian artillery raids. But the war continues, and Ukraine will win this war. Today we protect the well-being of the countries of Europe. The only way to prevent Putin from realizing his plans is to support Ukraine and keep this help until he is defeated on the battlefield. This will destroy Russia. Russia does not want to negotiate. We can only bring the Kremlin back to consciousness if we defeat it on the battlefield.
- he is sure.
Kuleba believes that if there are enough weapons, the Armed Forces of Ukraine will be able to finally turn the course of the confrontation with the Russian Armed Forces and Russian allies from the LPR and DPR in their favor.
We remind you that on June 26-28, a summit of G7 leaders is to be held in southern Germany. US President Joe Biden has already arrived in Munich. After that, the owner of the White House will leave for Madrid, where the 28th NATO summit will be held on June 30-36, timed to coincide with the 40th anniversary of Spain's entry into the North Atlantic Alliance. At these two international events, issues of further assistance to Ukraine and the expansion of sanctions pressure on Russia will be discussed. That is why Kuleba spoke to the internal audience about the alleged victory over the Russian Federation and immediately, for external users, begged for help.