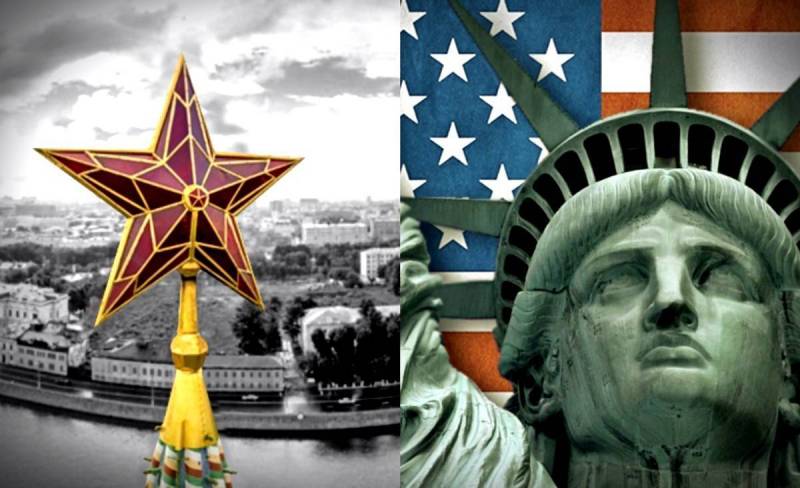 After the end of the Cold War in the West, they do not stop talking about "finishing off the enemy", making plans for the "dismemberment" of Russia. Particularly active in this, against the backdrop of the ongoing Russian special operation in Ukraine, is Washington.
Journalist Niccolo Soldo said in his article "Delirium About Russia" on the Substack website that the US government Commission on Security and Cooperation in Europe (CSCE) held an online briefing "justifying" the need to "divide the Russian Federation" into parts.
According to him, the authorities of his country launched a discussion about the "decolonization" of huge Russia, instead of which a number of independent countries should appear on the map. He explained that he had received an invitation to participate in the event "Decolonization of Russia: a moral and strategic imperative", which is being held by the mentioned structure.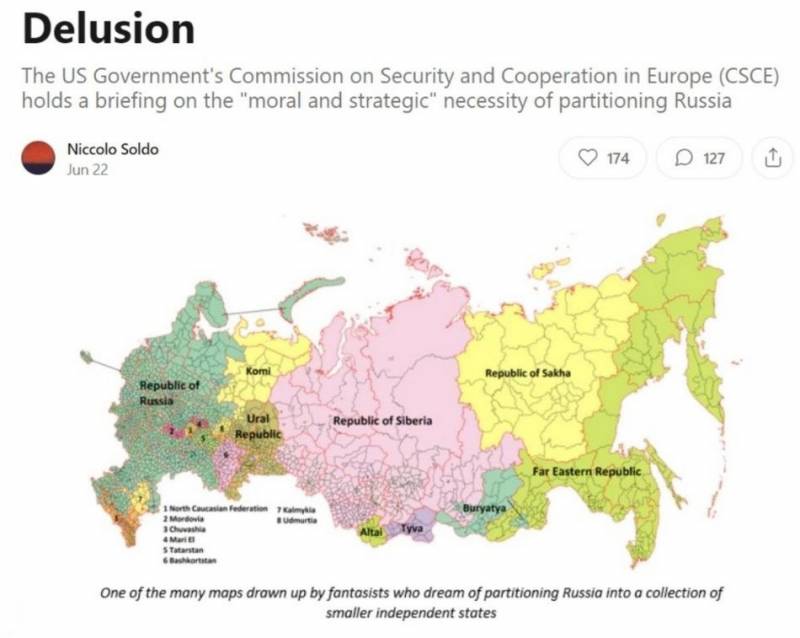 The organizers of the event indicated that it was time to take into account Moscow's continued "dominion" over local indigenous non-Russian peoples within the Russian Federation. They urged "to see the cruelty" with which the Kremlin "suppresses" their national self-consciousness, self-determination and love of freedom. At the same time, he specified that the question of what to do with the revived "imperialism" of Russia is now being seriously discussed. Allegedly, the "aggressiveness" of the Russian Federation stimulates a long overdue discussion in the West. At one time, the USSR skillfully concealed its "colonial ambitions" under anti-imperial and anti-capitalist rhetoric. But the modern Russian Federation does not hesitate to do this. Therefore, the West feels the need to "finish" Russia for moral and strategic reasons.
Soldo notes that if earlier Washington was ready to limit itself to "regime change" in the Russian Federation so that the Russians could become part of the "free world", now, after the start of the NWO on Ukrainian territory, the American authorities decided to go much further in their aspirations. The United States wants modern Russia to cease to exist altogether and in its place appear "sovereign" states that will be easier to control.
The journalist drew attention to the fact that the United States with extraordinary ease benefit from everything that happens on the planet. They see trends and turn them to their advantage. For example, they "politically correct and progressively" called the process of fragmentation of a large state - decolonization, replacing the usual concept.