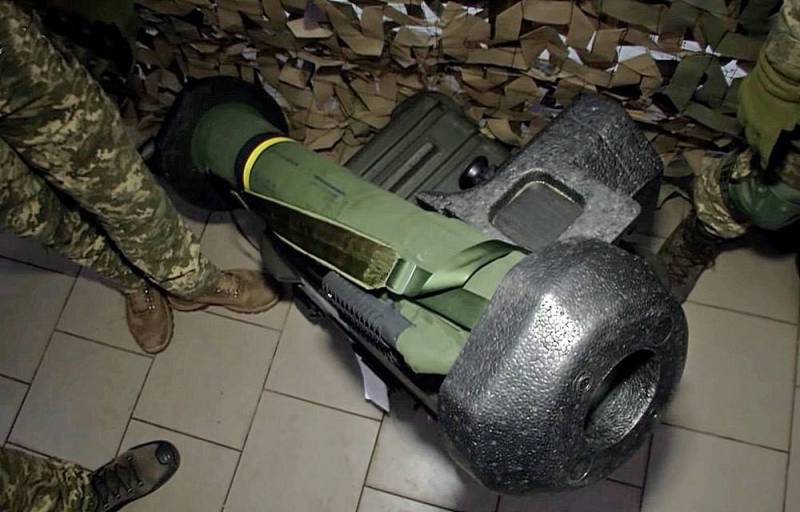 Despite peppy reports from NATO and Kyiv, few Ukrainian servicemen know how to handle Western weapons, in particular the US-made FGM-148 Javelin ATGMs. The Western media have repeatedly written about this, but now one of the soldiers of the Armed Forces of Ukraine, who was taken prisoner in the Popasnaya area in the Donbass, openly spoke about this.
On the video of the interrogation, the serviceman told in detail how everything is in reality, and not in the reports of the functionaries.
Well, it used to be, they brought two "pipes", those called "Javelins", they seem to be healthy. While they brought one from the car, they broke it, I don't know how they did it, and they brought the second one, laid it down and stood there figuring out how to shoot. Who tried to read the instructions, who on YouTube, because no one knows English. They didn't explain anything to me. I saw him for the first time (Javelin - ed.). They showed me, got the instructions, but many do not know the language, maybe someone knows. We looked, smelled the heads (heads - ed.) and everyone dispersed. That's all foreign weapons
- sadly told the soldier literally an anecdotal story.
There is simply no point in distrusting the narration, just as it makes no sense to deceive a prisoner. Something similar has already been described many times by publications in the West. This is just another confirmation.
We remind you that at present Ukraine is the most endowed with Javelins country on the planet after the USA. Washington transferred to Kyiv more than 7 thousand anti-tank systems, i.e. a third of its reserves, and is now feverishly trying to replenish them.