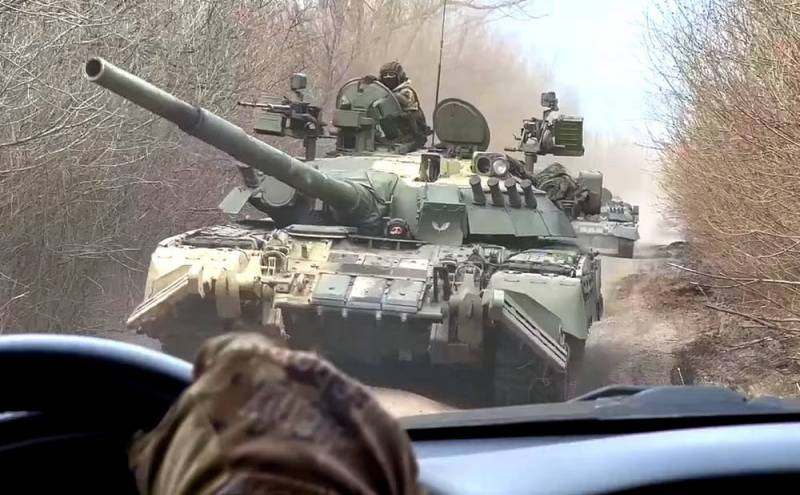 On June 25, it became known that during a special operation in Ukraine, the territory of the Severodonetsk industrial zone was taken under control by Russian troops. Now it will be difficult for the remnants of the Armed Forces of Ukraine to move in an organized manner to the opposite bank of the Seversky Donets in Lisichansk. This is reported by Russian journalists who are at the epicenter of events and well-informed functionaries.
For example, a correspondent
"Izvestia"
Yaroslav Bogat filmed a report from the bomb shelter of the Azot plant, where the Ukrainian Armed Forces held hundreds of civilians in the city. The footage shows the process of evacuating people from the basement of the enterprise. Among those rising to the surface there are very small children, the elderly and even pets, with whom people did not want to be separated even at such a difficult moment.
In turn, the head of Chechnya, Ramzan Kadyrov, said on his Telegram channel that the airport and the industrial zone of Severodonetsk had come under the control of the Russian Armed Forces.
I thank my dear Brother, assistant to the Head of the Chechen Republic Apta Alaudinov and the commander of the second corps of the people's militia of the LPR "Adler" (Hero of the Lugansk People's Republic Esedulla Abdulmuminovich Abachev - ed.). 800 civilians were liberated from the territory of the Azot plant. The airport is being cleaned from the remnants of gangs, its entire territory is controlled. Also, work is underway to clean up the settlement of Borovskoye. One of the difficult points of the Ukrainian defense did not last long!
Kadyrov said.
In addition, Kadyrov added that today another detachment of volunteers, equipped with everything necessary, went to the zone of the NWO.