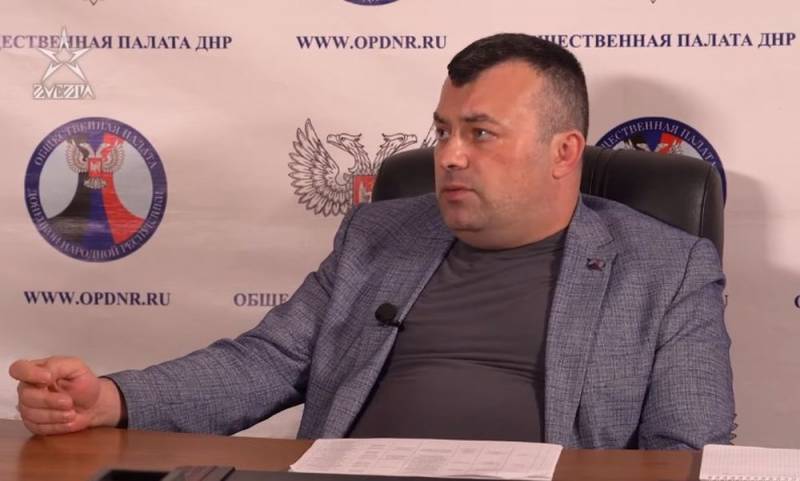 In Mariupol, they continue to dismantle the rubble and restore order. After cleaning the city from the Ukrainian military and the end of hostilities in the spring of 2022, it is gradually returning to a peaceful, normal life. Recently, the construction of a new microdistrict on the site of the Azovsky market began there - 6-12 five-story buildings and a polyclinic should be put into operation this fall. The details of what is happening were given by the head of the Public Chamber of the DPR Alexander Kofman.
On June 25, the functionary said in an interview
TASS
that the full restoration of Mariupol, badly damaged as a result of the fighting, will take approximately 3-5 years.
In this situation, I would rely on the experience of restoring Grozny. If I'm not mistaken, it was three to five years. The same terms will be required for the restoration of Mariupol
- said the chairman of the DNR OP to the agency.
Kofman specified that the aforementioned microdistrict is being built very quickly. He, as a civil engineer by first education, has never seen such an impressive speed of work.
The zero cycle was completed in almost a matter of days. The next stage is already beginning. The enormous speed of construction of a new microdistrict
He explained.
He also drew attention to the fact that in the city of Novoazovsk (under the control of the DPR since the summer of 2014) "literally a holiday", a hospital is being restored there, which has not been repaired for three decades.
And the restoration project implies that there were no such hospitals on the territory of the former Ukraine
- he added.
Before that, June 24 on the radio
Sputnik
Kofman told other details. He thinks that Mariupol will become even more beautiful than it was before. According to him, the city was the most unlucky during the NWO, but "the most lucky" in the restoration. He recalled that the construction of the microdistrict was started only two weeks ago, and the basement floors of the buildings have already been erected.
If construction continues at such a pace, then there is hope that by the beginning of the heating season we will not have people left without a roof over their heads
– expressed hope Kofman.
The statesman and public figure of the DPR emphasized that the ordinary, habitual life of the townspeople is gradually getting better.
Electricity and water supply have already appeared in many houses. Markets have started to work, although they are still spontaneous. Some service stations, shops, hairdressers are already working. Pensions are paid, the able-bodied population can easily find paid work, including cleaning and tidying up areas
Koffman summed it up.