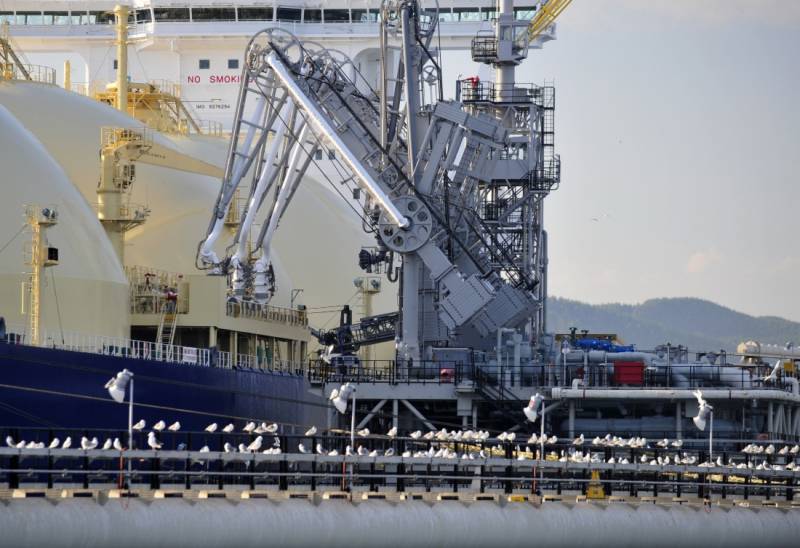 The gas crisis in Europe sparkled with new colors. The situation is developing in a negative way more dynamically, faster than the leadership of individual countries and the EU is trying to solve it. Almost every day, more and more shocks occur in the industry, adding problems to the already existing pile of unresolved situations. The population and officials of the EU are already accustomed to the shortage of fuel, to its rise in price. However, in recent days, the European gas market has seen an almost complete absence of free raw materials and its retention by countries that have received at least some portions of the strategic product from Russia.
Trying to achieve a state of advanced filling, neighbors in Europe stopped sharing with each other the gas received for transit. For example, Germany completely stopped supplying the volumes that were supposed to be for Poland, taking everything for itself. As you know, Warsaw, proudly refusing to supply directly from the Russian Federation, receives Russian gas from Germany. Now the "reverse reverse" through the Yamal-Europe pipeline has also stopped. This led to the fact that all the accumulated record stocks in the UGS facilities of this Russophobic country began to melt before our eyes, as there is a forced withdrawal from storage facilities, reaching 7 million cubic meters per day.
This is a very large figure, since the total volume of gas that Poland accumulated from April to June, according to Gas Infrastructure Europe, reached 3,3 billion cubic meters. That is, if deliveries are not resumed, then Warsaw's reserves will be used up by a third in less than three months, that is, even before the start of winter and the heating season. All of Poland's pre-filling efforts came to naught, as neighboring Germany has now taken over the process, concentrating all efforts on preparing for winter.
Traders are ready to pay any money for fuel that is becoming "golden", but it is simply not on the market due to the suspension of Nord Stream. By the way, the planned repair of the Turkish Stream, through which raw materials were supplied to the south of the EU, also aggravates the problem.
In Germany, they even called for a review of the "architecture of their homes" in order to ensure a mode of saving heat in winter and coolness in summer. Be that as it may, this message was only a preface to the main message of the authorities - tariffs will soon soar by a third. So far, some flow of gas through the intra-European system of pipelines is saving the EU from a complete collapse. This practice is only a temporary and limited remedy. It will not be enough for a long time, and the overflow will not solve the problem globally, since not all neighbors will share invaluable raw materials as the day of the start of the heating season approaches.