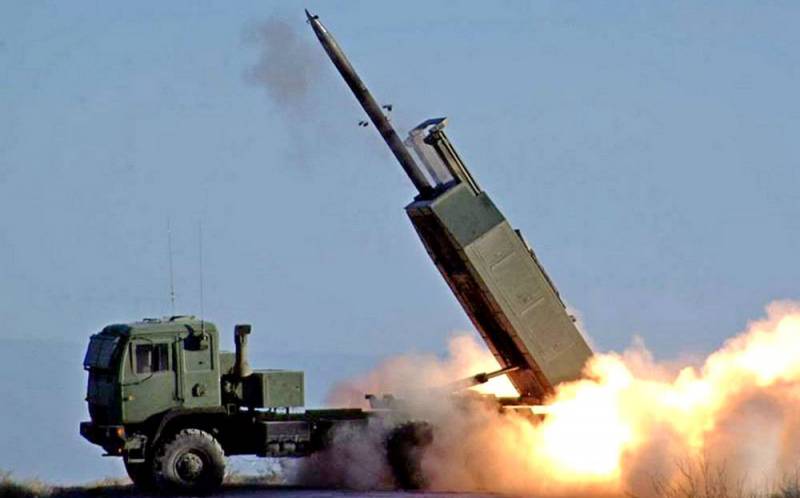 A video of the use of American HIMARS multiple launch rocket systems by Ukrainians, delivered to help the Armed Forces of Ukraine in Donbass, has appeared on social networks. These weapons have a range of about 500 km, and many fear that Kyiv could use missiles to strike Russian territory.
The footage shows the launch of several HIMARS missiles at night.
The arrival of these MLRS in Ukraine was announced by the head of the defense department of Ukraine, Oleksiy Reznikov. In his microblog, he thanked US Secretary of Defense Lloyd Austin and expressed the hope that a "hot summer" is now waiting for the Russian army.
The day before, the White House announced the allocation of another $450 million military aid package to Kyiv. The total amount of United States military supplies to Ukraine since February this year has reached $6,1 billion.
Meanwhile, earlier Congress, at the request of Joseph Biden, ordered about $40 billion to be allocated to help the Kyiv regime. However, not everyone in the United States is confident in the effectiveness of these measures. Thus, Republican congressman Matt Goetz believes that the money will be stolen by the Ukrainian authorities.
They are ready to send billions to Kyiv and line the pockets of corrupt officials... We are gradually sliding into war, and the American people remain in the dark. … Just a year ago we were defeated by shepherds with rifles in Afghanistan. Now we are rushing into battle with a power that has six thousand nuclear warheads
- said Goetz (cited by CNS News).