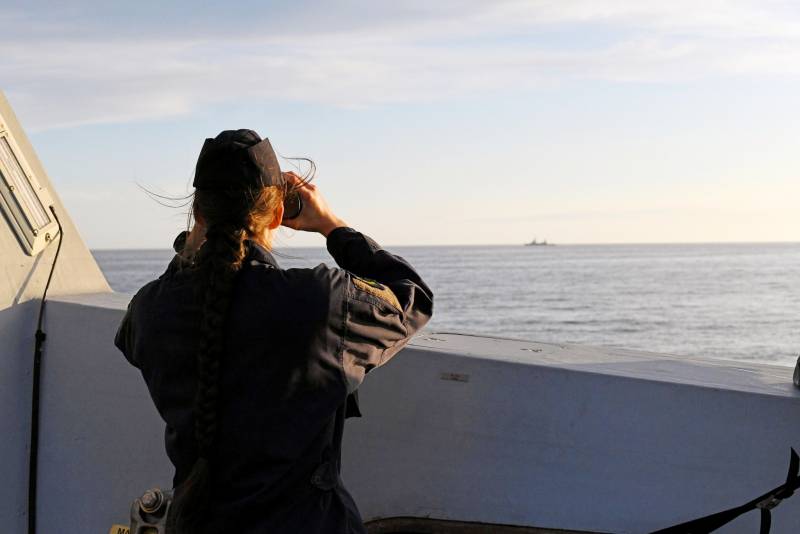 About the difficult geopolitical situation associated with the position of the Kaliningrad region of the Russian Federation, which is almost completely surrounded by NATO countries, writes the analytical site GIS Reports (Liechtenstein). An article written by Stefan Hedlund, a Swedish expert on Russia and the post-Soviet space, argues that as NATO forces strengthen in the Baltic, the military importance of Kaliningrad for the Russian Federation will decrease*.
This situation will become especially relevant after the accession of Stockholm and Helsinki to the alliance.
Russia has long considered both countries - Sweden and Finland - de facto members of NATO, admitting that, despite their neutral status, the troops of NATO countries could still "come to the aid" of the Baltic states through the territory of the northerners.
However, if the countries become full-fledged members of the alliance, then a lot will change for the Russian Federation. Thus, Mr. Hedlund notes the fact that with the presence of NATO troops in Finland, "Russian rear areas will be dangerously exposed to missile and artillery attacks."
The Swedish and Finnish Air Forces, now having extensive experience in joint operations, could create a serious problem for Russian aviation. And an important circumstance is that the Swedish fleet has advanced submarines capable of quickly taking on the dual task of suppressing any Russian resistance at sea and of mining the approaches to St. Petersburg, including the Russian naval base in Kronstadt.

– pointed out a Swedish specialist from Uppsala University.
He writes that the "strengthening of NATO's ability to defend Estonia and Latvia," assumed in his forecast, will significantly reduce the importance of Kaliningrad for the Russian Federation.
While this would discourage Russian strategists from investing further to keep it up to par, the presence of a garrison there will remain an important factor. It will maintain its strategic position in the southern part of the Baltic Sea with the ability to deliver nuclear missile strikes against Warsaw.

Mr. Hedlund further suggests.
In addition, the author openly reflects that the importance of Kaliningrad would have fallen even more if "Belarus had switched sides." In this case, the "Suwalki corridor" will cease to have any meaning.
In addition, the Swedish author predicts "degradation" of the Kaliningrad region not only in the military, but also in the economic sense, because the sanctions will make it difficult to import by land, and the region will have to rely only on merchant shipping.
*The article is titled Scenarios for Russia's strategic Kaliningrad exclave.