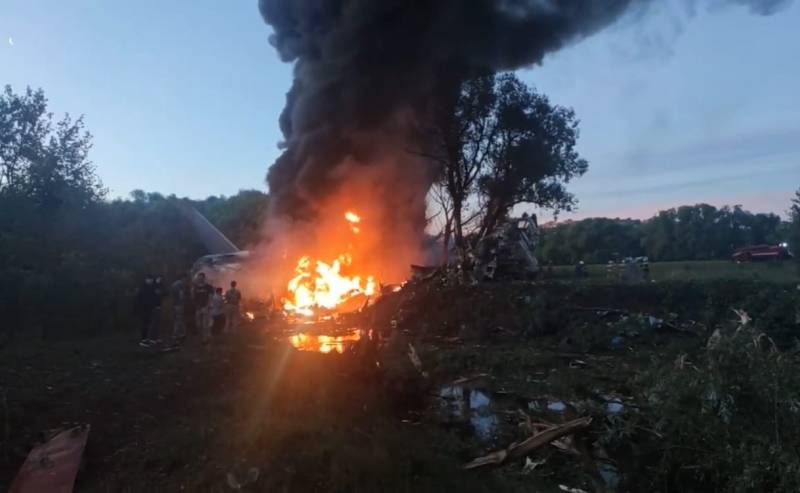 Video footage of the fall of a heavy military transport aircraft Il-76, which crashed during a training flight near Ryazan, got into social networks. During the incident, four people died, five were injured and were taken to the hospital. The condition of one of those on board is regarded as extremely serious.
One of the videos shows a hard landing of an aircraft, the other shows the remains of the aircraft and the work of rescue services.
According to sources, the Il-76 flew on the Belgorod-Orenburg route and, after refueling, took off on June 24 at 3:05 from the airfield in Diaghilev (on the western outskirts of Ryazan), without cargo on board. Less than a minute later, the airfield operator saw a flash in the area of ​​​​the fourth engine of the aircraft and tried to contact the Il-76 crew, but there was no answer. At about 4 o'clock the transporter fell in the area of ​​​​Mikhailovsky highway.
The Acting Governor of the Ryazan Region, Pavel Malkov, noted in his Telegram channel that thanks to the prompt and well-coordinated work of the rescue service, the survivors of the disaster were quickly rescued.
The Russian Defense Ministry reported that the crash of the transport aircraft was due to an engine malfunction. The crew decided to make an emergency landing on the ground. On contact with the ground there was a "partial destruction" of the aircraft.