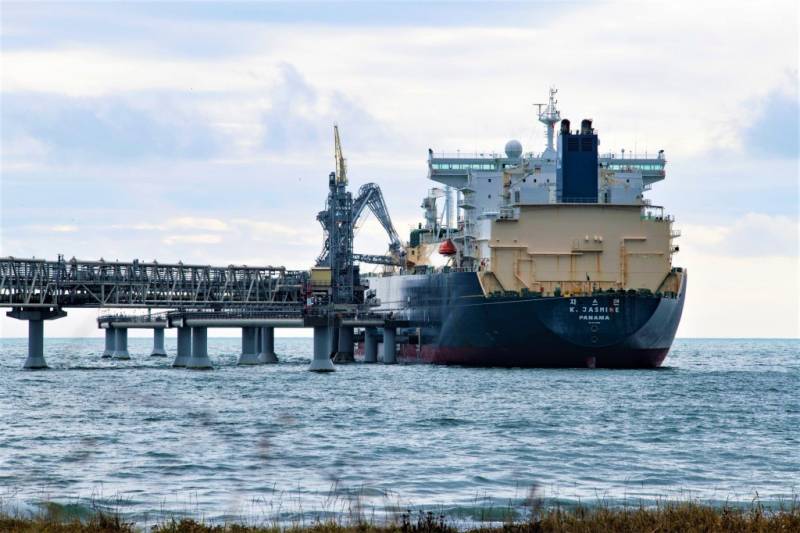 Despite the heroic efforts of the German leadership in negotiations with Canada, the Maple Leaf Country is in no way willing to solve the problem of its own sanctions and the stubborn behavior of the Siemens concern. According to representatives of this state, Ottawa "sympathizes with the difficult situation" in which Berlin has fallen, but "cannot do anything" because of "respect for its sanctions."
In the meantime, in Germany, the filling of underground storage facilities by winter completely stopped at around 58%. The process that began so quickly and well in April and May abruptly stalled simultaneously with the decline in imports via Nord Stream 1. At the same time, the German government found a peculiar solution to the problem, which is unlikely to satisfy at least one German.
Now the German authorities are only concerned that Russia can allegedly stop the Nord Stream completely, although there are absolutely no prerequisites for such fears. Moreover, Moscow is just interested in stable gas exports to the EU. Nevertheless, Berlin "reinsures itself" and, in a noble impulse, makes many mistakes that will lead to the fact that there will probably be gas in the state by winter, but almost no one will receive it.
The plan, according to which it is supposed that the storage should be 90% full by the beginning of October, already looks unrealistic. Therefore, Berlin, returning to the old strategy of filling at least 75%, turned to the hyped spot market for raw materials. As you know, prices on the stock exchange, which is also experiencing a shortage of fuel, are too high. Such an almost panicky approach to solving the problem of energy security is fraught with two negative aspects.
Firstly, without the involvement of imports from the Russian Federation to fill UGS facilities, the reservoirs will not be filled even by half, which will pose a threat to the heating season as a whole and force the state leadership to sacrifice not only industry, but also the interests of the population.
Secondly, the average price of gas pumped into storage facilities (which will get there in limited quantities) will be so high and far from all previously recorded values ​​that no one will simply take the fuel stored with incredible efforts even at cost. At the same time, the state itself will try to save a lot of it by reducing preferential programs for providing a valuable resource to the social sphere, reducing or completely canceling the targeted provision of raw materials at a discount and without increasing the payment for heat.
In this case, the gas in UGS facilities will turn into a "museum exhibit", which is present, but it is unprofitable, inexpedient and unprofitable to use it.