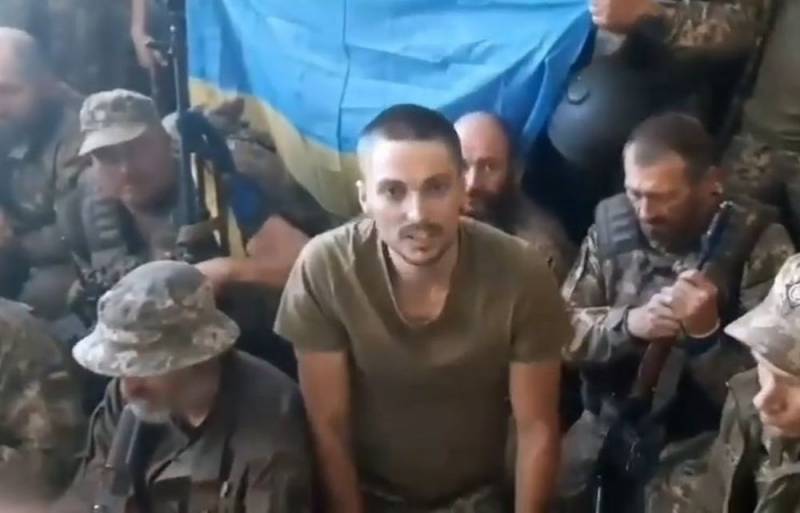 In the course of the Russian special operation on Ukrainian territory, complaints from military personnel of the Armed Forces of Ukraine against their command addressed to the public began to appear on the Web more and more often. This time, soldiers of the 1st company of the 74th battalion of the 57th brigade of the Armed Forces of Ukraine made a video message. They themselves are from the defense of Kirovograd, which was sent to fight in the Donbass.
One of the soldiers told in detail what problems they had to face.
Today we left Severodonetsk. We had big problems with provision, with food, water, medicines, treatment of the wounded and sick. We didn't have heavy weapons. Heavy artillery of the enemy worked for us all day long and there was no answer from our artillery. We all have various concussions or injuries that we received in combat positions. Lots of people with chronic diseases. We could no longer continue to serve. We want to defend our homeland, but we have many problems that need to be solved now, cured. We could not get this from the leadership. We will now go to the hospital for treatment. We express no confidence in the leadership of the brigade, the leadership of the battalion, as we have the feeling that they just want to dispose of us
- he said.
Other servicemen added that they had been promised artillery and all sorts of other support. They promised a lot. As a result, they ended up in the trenches with only machine guns and forgot about them. There was no communication for 10 days, there are no thermal imagers and other equipment. When they asked to increase their firepower and issue various shooting accessories, they were told that they were not allowed.
Prior to that, they spent three months at checkpoints in the Kirovograd region. At the same time, no one was engaged in their preparation for real hostilities. Then they ended up in the Donbass. Now they are asking to deal with the leaders who make such decisions.