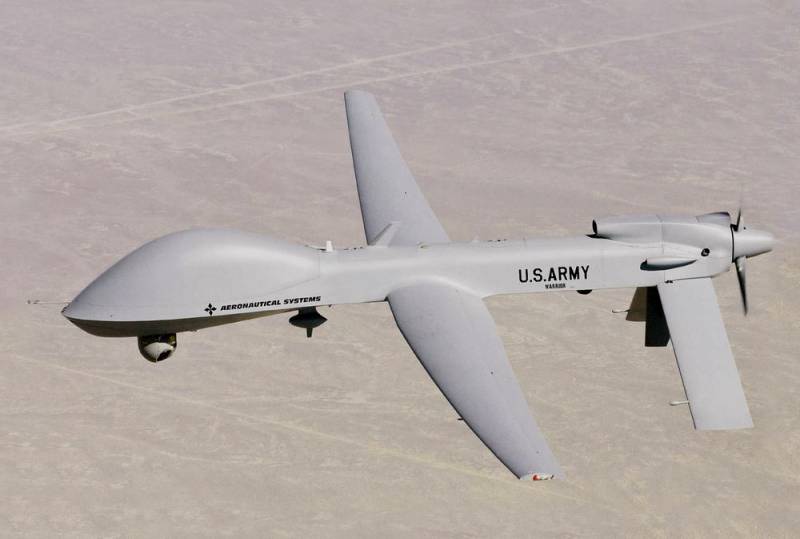 The Ukrainian military is now engaged in heated debate among themselves about whether the MQ-1C Gray Eagle attack drones not yet provided by the US can be effective against the increasingly resilient Russian air defenses. At the same time, the administration of US President Joe Biden is exploring the feasibility of providing Ukraine with systems that have become ubiquitous and have proven themselves during the wars in Iraq and Afghanistan.
Both Washington and Kyiv are concerned that attack UAVs from the United States will be quickly "planted" by the Russians. This is written by a reporter of the foreign department
policy
, defense and homeland security edition of Foreign Policy by Jack Detch.
The author notes that the risk of using UAVs in Ukraine, where cheap attack drones such as the Turkish Bayraktar TB2 had a significant impact on the Russian Armed Forces in the early days of the special operation, increased as the fighting moved to the Donbass. This region borders on the western regions of Russia, where large concentrations of various air defense forces and means (district level), including advanced S-400 air defense systems, are concentrated.
According to the Ukrainian military themselves, who asked not to be named, there is a split in Ukraine between front-line pilots and the chief of staff of the Armed Forces of Ukraine for drones. Pilots of the Ukrainian Air Force consider the use of the Bayraktar TB2 to be ineffective, and the possible use of the MQ-1C Gray Eagle is dangerous, as they could fall into the hands of the Russians. The Turkish UAV simply has little chance of returning even with one sortie, and its more expensive American "colleague" is unlikely to be able to carry out more than two flights.
It is very dangerous to use such expensive drones (about $ 91 million for a complex (4 UAVs, a ground control station and a satellite communication system) - ed.) in our case because of the enemy's air defense. This is not Afghanistan
one of the pilots said.